Starting Your Business
Key Questions You Should Ask Yourself Before Starting A Business
Written by Jay Shapiro for Gaebler Ventures
Releasing yourself from the boss who doesn't seem to get you and the opportunity to be the master of your own destiny are some of the attractive aspects of starting a business of your own. But, as appealing as it seems, not every personality type is a good fit for self-employment.
Before you go launch into plans to set up a business it is a good idea to get a bit analytical about yourself. And that means asking five pertinent questions.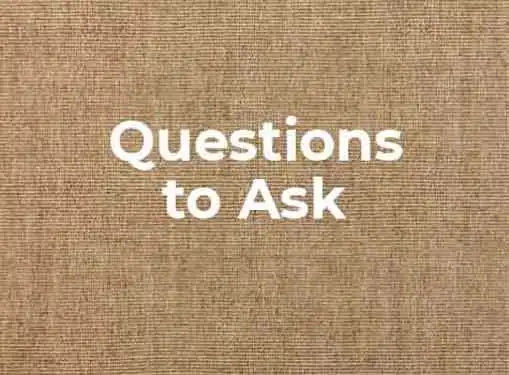 You're going to need capital and running income. Can you afford to put this money up yourself?
Money turns to money and even the most modest home industry business projects need financial support. You will need enough money to cover the cost of equipment, and stock. You'll also have to have a money cushion behind you, so that you can manage while you are waiting for the profits to roll in. As this can take up to three years in some cases that fall back fund might need to be fairly substantial. And don't forget that you still need to cover your living expenses whilst you are nurturing your fledgling business.
Are you self motivating?
This is perhaps the main difference between employees and entrepreneurs. If you are the sort of personality who prefers to be instructed before taking action then running your own business mightn't be a good idea. By contrast, if you are innovative and have the tendency to act on ideas and see projects through without prompting from others then you fit the bill and are likely to succeed in business.
Are you only prepared to work a nine to five day?
When you are employed by someone else you're usually contracted to put in a certain amount of work hours within a fixed schedule. When the working day is done, you are free to go and out aside thoughts of work until the next day. Your free time is your own. When you are your own boss all responsibilities are yours and yours alone. This sort of pressure can often weigh heavy on newcomers to self employment, so if you are the sort of person who doesn't handle pressure well or is only happy to work a fixed amount of hours each day then entrepreneurial pursuits might not be for you. The business owner traditionally puts in much longer hours than the employee, but often the employee only realises the level of commitment required once he himself has his own business.
Does your family support your decision to go it alone?
Understandably some family members might be nervous about the prospect of your starting a business of your own. This is particularly true of spouses who might view the decision as one that puts their security in jeopardy. Have you got what it takes to put your family's minds at rest? There's no denying that owning your own business brings with it a multitude of different stresses. If your family share your enthusiasm for the business concept then great, but if you are determined to go ahead but they still have misgivings, how would you handle this?
Do you love what you do?
How passionate are you about your business? Do you love the product or really believe in the services you are offering customers? An ardent interest in your venture will make it so much easier for you to work in the given industry. If you are thinking of running your own show because you believe you'll make more money, then you may not be really plugged into the concept. Business owners who are enamoured with their projects are able to convey their belief to clients. Ask yourself honestly if this is what you really want to do.
This is a simple test of your suitability to entrepreneurism; if you answer these questions and come away doubtful then you may be wiser to stick with the day job... for now at least.
Jay Shapiro is a freelance writer based in the UK. Jay has a particular interest in the emotive aspects of the entrepreneur's character. "Alongside the nuts and bolts of business, the character of the person is often the ingredient responsible for success."
Share this article
---
Additional Resources for Entrepreneurs