Selling to Major Accounts
Landing Big Customers
Landing big customers for your start-up business may be just what you need to take your game to a higher level. But how can a small business be successful in selling to big businesses? We've got a few ideas that will help you sell the big accounts.
Selling products and services to big companies can make you a happy little fish in a big pond. Unfortunately, selling to big accounts isn't as easy as we'd all like it to be.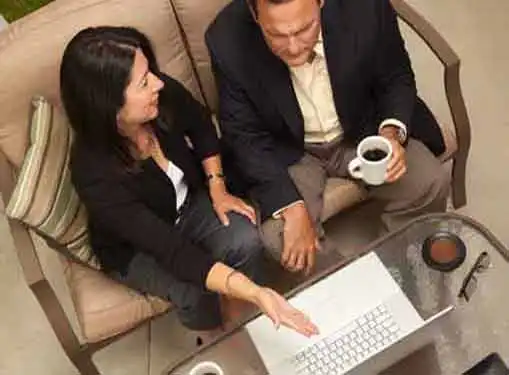 Ambitious start-up business owners face an impossible dilemma. They need to land major, brand-name clients to have any chance of realizing the lofty goals they've set for themselves.
Landing those clients isn't easy, though, especially for a business without a proven track record in the industry.
Rather than risk failure, many start-up business owners settle for a compromise by lowering their expectations and focusing their efforts on small- and medium-sized clientele. But what they don't realize is that start-ups have some competitive advantages over the corporate big boys, and by leveraging those advantages they just might have been able to land some significant accounts.
Expertise Puts You in the Driver's Seat
New business owners are often experts in the industry who have decided to step out and take a chance on making a profit for themselves instead of someone else. It's not unusual for individuals to hone their skills for years as a corporate employee before making the leap to small business ownership. Don't discount your expertise! It's a valuable asset you can use to you influence major clientele.
Good Service Helps Sell Big Companies
Smaller operations are inherently more capable of servicing major clients mostly because each client is important for the success of their business. If a larger business loses a client, it's not the end of the world. But if you only have a few large clients, every client counts! Go out of your way to assure large customers that they you will go all out to satisfy their needs and then prove it.
Price Can Be Your Advantage
Can a start-up really beat a bigger company on price? Sometimes you can. Think about it this way: A large company requires high overhead, and high overhead means high price. Start-ups, on the other hand, often have little overhead, particularly if the business is operated out of your home. The possibility of a higher price may be tempting, but by undercutting the competition, you might be able to secure an important customer for years to come.
Contacts Give You an Edge in Selling
If you left the corporate world to start your own business, there's a good chance you left with your contacts intact. Many of your contacts may hold positions of influence in large companies. Leverage those relationships to get a foot in the door and don't be afraid to reference the relationship throughout the selling process. Sometimes you may also be able to utilize connections you've made in small business for referrals.
Passion Helps Sell Major Accounts
Finally, start-up business owners have something that is often sorely lacking in large companies: Passion. You started your business because you are passionate about what you do. Use your passion to your advantage. Excitement is contagious, and if a customer sees that you are truly excited about what you do they will be more likely to trust you to handle their account.
Share this article
---
Additional Resources for Entrepreneurs