Small Business Marketing
Lead Generation
Written by Anne Hauser for Gaebler Ventures
We offer a few simple tips on lead generation. If your sales team is hungry for leads, this is worth reading.
One of the biggest challenges facing many small businesses is finding enough customers.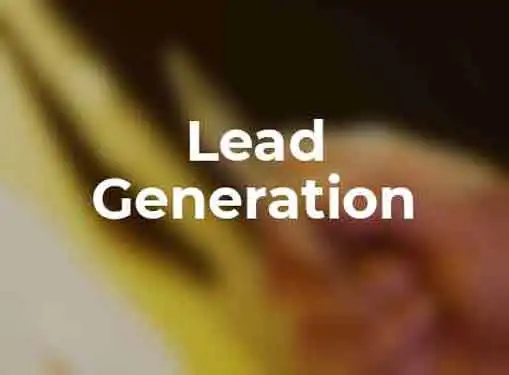 Many businesses don't have time or don't know how to effectively and quickly generate leads.
However, lead generation is easier than you might think.
You can do a few things to think about how your small business can better generate leads.
Business expert David Frey offers these tips:
Find out why people buy from you. Identify why your other clients are with you. Then streamline these reasons and present them effectively to potential clients.
Create an educational report, free of sales jargon, with tips and advice that your average customer won't know. Present the facts about why they should hire your business in a simple, but effective way.
Develop an ad that communicates what your business does, how you do it, and why it is important for your potential clients to hire you. Put it in a format that looks and reads like an advertisement to catch clients' attention.
Log leads, and track where they came from. Nothing is more important to effective lead generation than paying close attention to where they came from, and the status of the lead. Using online programs like Salesforce will help simplify that process for many small businesses.
Set up a follow-up system. How do you manage leads once you receive them? Set up a system if advertising and marketing to your clients, and follow-up with every one. Programs like ACT Contact Management Services can help you do just that-- and then automate the process so the program will do it for you.
Analyze your results to see if you can improve down the road.
Anne Hauser is a freelance writer who is currently a double major in Magazine Journalism and English at the University of Missouri.
Share this article
---
Additional Resources for Entrepreneurs