Business Leadership
Leadership Vision
Do good business leaders see the world differently than others? Vision is how we look at the world. Some of us are detail people -- some of us are big idea people, looking at things from 40,000 feet. The best leaders combine the two together. With leaderhsip vision, they define a dream and direction that other people want to share and follow.
Business leaders come in a variety of shapes and styles.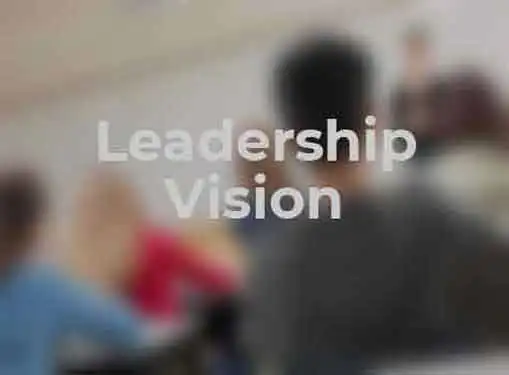 Some leaders concern themselves with every detail of the organization while others prefer to enjoy the "big picture" view from 50,000 feet.
But as the leader of a small business, you have to wonder which vision of leadership is best for your company?
The answer is more complicated than you think. Each approach has advantages as well as some significant disadvantages. If you're not sure where you fall on the leadership spectrum, here are some points you may want to consider.
Big Picture Leadership Style
Big picture leaders tend to invest their time and energy in obtaining a global perspective of their business and the marketplace in general. Under the right circumstances a global perspective can offer huge benefits because it gives your business the ability to pounce on gaps in the marketplace and other opportunities that never even appear on the competition's radar. In some cases, this kind of leadership can also give you the ability to implement a strategic plan several steps ahead of your peers.
However, big picture leadership has its limitations. An uncanny ability to assess gaps in the marketplace is worthless unless your company is capable of delivering the products the market requires. If you are out of touch with the daily operation of your business, chances are you won't have any idea what you are capable of delivering and the goals you set will be unrealistic at best.
Detail-Oriented Leadership Styles
Detail-oriented leaders have the advantage when it comes to knowing what their business is actually capable of delivering. Frequent interaction with those responsible for the business' day-to-day operations provides leaders with an intimate knowledge of the company's capacity to adapt and leverage new opportunities when they arise.
The downside of detail-oriented leaders is that they often become so engulfed in the details of the business that they become, in effect, managers. The problem with that is when leaders fill a strictly management role, the leadership needs of the business are left undone and the company misses opportunities that are critical for sustained growth.
A Hybrid Approach to Leadership
The best small business leaders are the ones who are capable of developing a leadership vision that combines the best of both worlds. These leaders remain acutely aware of the details of running the business. They maintain a current understanding of what is happening in every aspect of the operation, from purchasing raw materials to delivering the final product. However, their up close and personal participation in the business doesn't deter them from actively seeking a higher-level perspective. They regularly and intentionally create space in their schedule to step away from the details and assess the big picture. They may even design a reading regimen of books and periodicals to help create distance between themselves and the details from time to time.
The best way to assess your current leadership style is to ask the people who know you best - key employees and industry peers who are capable of giving you an honest appraisal of how you lead now and helping you tailor a vision of leadership that is a perfect fit with your business.
Share this article
---
Additional Resources for Entrepreneurs