Hiring Employees
Legal And Illegal Interview Questions
Ignorance is no excuse when it comes to employment law and asking the wrong questions during interviews can land you in hot legal water. We'll tell you which interview questions are legal and which aren't.
Chances are you've already created policies to maintain a workplace that is free of harassment and discrimination.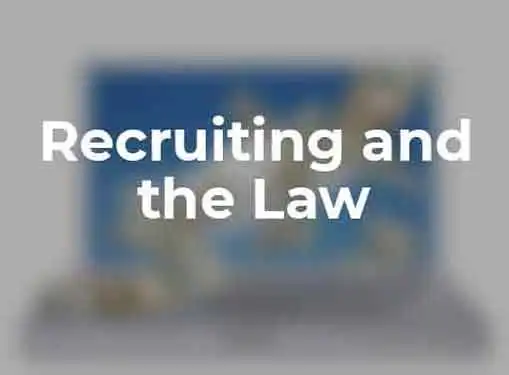 But did you know that job candidates enjoy the same rights during the application process? Knowing the difference between legal and illegal interview questions is a critical competency that can't be overlooked in any workplace.
Employment laws are designed to make sure that job seekers have the benefit of a level playing field. In the past, some employers used interviews to subtly discriminate on the basis of age, gender, race and other factors. Now it's illegal to ask any questions that can be even remotely used to engage in discriminatory hiring. Legal and illegal interview questions aren't necessarily intuitive - so you'll need to know how to tell the difference before you sit down with the next round of applicants.
Have you ever been arrested? ILLEGAL. Although it's important to know an applicant's criminal history, it's illegal to ask if they have ever been arrested. However, it's entirely legal to ask whether they have ever been convicted of a crime.
Do you have any disabilities? ILLEGAL. Even if the person rolls into your office in a wheelchair, you can't ask them if they have a disability. Instead, you have to focus your question on whether or not they can physically perform the job they are applying for.
Are you legally eligible for employment in the U.S.? LEGAL. It's well within your rights to inquire if the applicant can be legally employed. But you can't ask about their nation of origin or the national origin of their family members.
How much do you weigh? POSSIBLY LEGAL. Believe it or not, it may be legal to ask applicants how much they weigh - but only if there is a legitimate occupational reason for asking the question. FYI: Personal curiosity isn't legitimate.
How many kids do you have? ILLEGAL. You can't ask an applicant personal questions about their home life. That's important to know because many employers discuss family topics during small talk at the beginning of the interview.
What is your date of birth? ILLEGAL (for now). Employers are legally prohibited from asking job applicants about their date of birth. That restriction is lifted after the individual has been hired because it is relevant information for the employee's personnel file.
Share this article
---
Additional Resources for Entrepreneurs