Equipment Maintenance
Maintaining Business Equipment
Given the amount of money that small businesses invest in equipment, you'd think they'd take better care of their purchased equipment. After all, maintaining equipment is much less expensive than replacing equipment.
When it comes to equipment that you use to run your business, you'd do well to take a moment right now to think about what would happen if that equipment wasn't working today.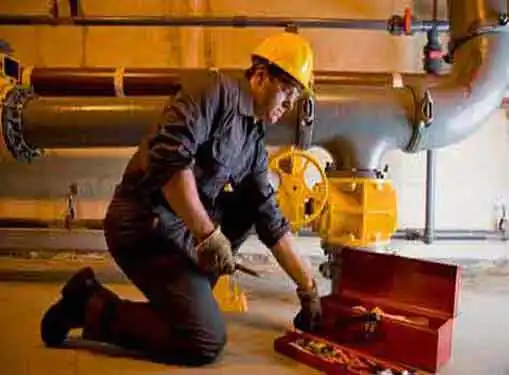 If your small business were to be without its printer or fax, what would happen? If your manufacturing company were to be without a key piece of machinery, what would happen?
"Smart companies understand the value of preventive maintenance and see the ROI in investing in technology that reduces wear and tear on their business equipment," says Allen Foley, an executive at Flow Pro Products, Inc. His company produces filtration systems that metalworking companies use to prolong the life and efficiency of their machine tools.
While you may not be in a business that uses machine tools, these principles are universal and apply to any business. Simply put, if you can keep your business equipment running, you avoid a worst-case scenario where you might lose revenues or have unexpected replacement costs that can adversely impact bottomline profits.
Here are a few tips for keeping your business equipment in tip-top shape:
Shop for Longevity. When you buy new business equipment, research reliability. Be willing to pay a little extra for equipment that is built to last and won't require a ton of expensive repairs.
Consider Redundancy. If an item is not that expensive, it may be worthwhile to keep a backup on hand just in case the equipment breaks down. If your fax breaks, for example, it'd be nice to have an extra one sitting in the supply closet ready to take its place. Having extra replacement parts will also help to minimize equipment downtime.
Maintain Equipment. When you buy equipment, there are usually instructions on how to maintain the equipment to keep it running well. Most people toss out these instructions and then are surprised when the equipment doesn't last.
Focus on Big Impact Equipment. If you have a choice between maintaining a critical piece of equipment and maintaining equipment that isn't critical, spend the time on the higher impact equipment. Sounds obvious but you'd be surprised how many businesses don't prioritize their preventive maintenance.
Focus on High Dollar Equipment. Another way to prioritize is based on replacement costs. It's more important to maintain the $100,000 piece of machinery than it is to maintain the $20 coffee pot.
Buy the Warranty. Some warranties are ripoffs, but most warranties offer good value for money. Evaluate the warranty and if you think it will help to minimize replacement or repair costs in the future, be sure to opt in.
Now that you've contemplated life without your business equipment, be sure to take the proper steps.
To be sure, nobody likes to dwell on the worst-case scenarios. However, by walking through various worst-case scenarios, you'll quickly see the negative consequences that can occur if your equipment breaks down. You'll see what steps you need to take to avoid the worst case scenarios and how you can mitigate the damage should a worst case arise.
In business as in life, it's best to prepare for the worst while you hope for the best.
Share this article
---
Additional Resources for Entrepreneurs