Small Business Marketing
Marketing Intelligence For Financial Services
Written by Malarvizhi K for Gaebler Ventures
We examine how small enterprises that are marketing financial services can effectively use proximity marketing and database marketing and ensure a good financial fit.
This article takes a look at certain distinct features in the marketing of financial services.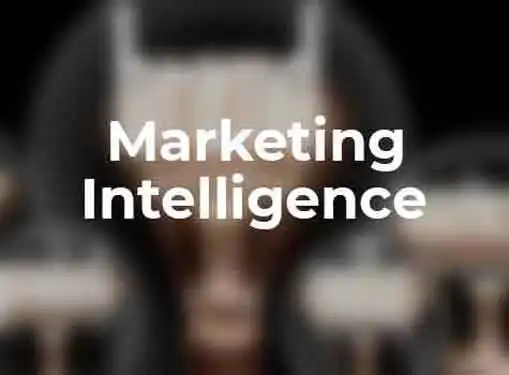 While it is a real challenge for a small firm to market its services with shoestring budgets, the marketing challenges of financial services firms, in particular, have significantly increased with the proliferation of overburdened distribution channels.
Very few financial products and services possess features that differentiate themselves in the marketplace.
Structuring experts of a firm may spend sleepless nights in bringing out new products, but the competitors can copy it in almost no time, making the competitive advantage unsustainable.
Marketing Financial Services
Marketing is the solution. Without changing the product or service, integrated marketing can completely change a product's appeal by focusing on different benefits and attributes and by effectively communicating how they can help the customers plan for their futures.
A simple observation of the financial marketplace would indicate the huge failure rate of financial products and services. Basing the segmentation strategies on cursory or intuitive analysis of the markets does not work. In most financial services firms, the sales function is commonly referred to as marketing, and many firms tend to commit the common mistake of not recognizing the need for specialized marketing implementation activities. The challenge is to ensure that every individual in the organization realizes that every interaction is a "marketing" act that could help or hinder corporate success.
Today's young consumers have different expectations of Financial Services firms and their awareness/knowledge levels are much higher. They face the problem of plenty when it comes to choices. Hence, firms need to employ different ways to acquire and retain these consumers.
Proximity Marketing
A concept called proximity marketing is being increasingly used these days -- targeting individuals who live/study/work near the current customers. This is simply an easier way of finding out what current customers have in common and identifying the characteristics that the best customers share. In so doing, financial services firm are then better able to find similar prospective customers.
This is extremely important. Given what's at stake, it's important to make sure that the financial services marketing campaigns reach the right people.
By identifying the neighbors of the current clients, we are likely to find others who are similar to the existing customers - those with similar interests, values and exhibit similarities in terms of age, occupation, income levels etc. This is more effective, in the sense that those being targeted presumably have an interest in the financial services marketing materials sent to them.
Database Marketing
Companies also use directories and databases on the net for searches based on the characteristics that the current and targeted prospective customers share.
Over the past few years, database marketing has been progressing at a staggering rate. Financial services providers use it to incorporate more focused customer-needs-oriented marketing strategies into their marketing mix. The Internet is an important brand-building and relationship-marketing tool and firms integrate Web-wide behavioral data for key consumer segments to their existing customer databases for advanced modeling purposes. This helps in discerning which segments are most likely to respond to offers online and which segments represent large opportunities for offline direct marketing campaigns.
Financial Fit
Lastly, the "financial" fit is vital in every element of the marketing mix used. For instance, focus groups are a widely-used research tool in the retail sector, but they are not as readily appropriate for financial marketing research. Financial services organizations do not sell just a product or service, but rather ask people to entrust them with an important piece of their future.
Hence, financial services marketers should adopt a personalized approach to get to the psychology that motivates financial decisions and build their campaigns, with concern for the client's long-term needs in mind.
To be sure, if you are in the business of marketing financial services, you must push the envelope on precision marketing. The competition is fierce, but with the right marketing tools, you can prevail.
Malarvizhi K is a student at the Indian Institute of Management, Bangalore(IIMB). Most recently, Malarvizhi worked at Macquarie Capital Advisers.
Share this article
---
Additional Resources for Entrepreneurs