Marketing Mix
Marketing Mix Mistakes to Avoid
A marketing mix involves decisions on product, price & promotion (advertising) and place (distribution). Sounds simple enough, right? Not so fast . . . There are a lot of ways to send your marketing mix spiraling toward disaster, many of which can be found in these marketing mix mistakes to avoid.
When a company's marketing initiatives fall flat, it's usually because something is off in the marketing mix.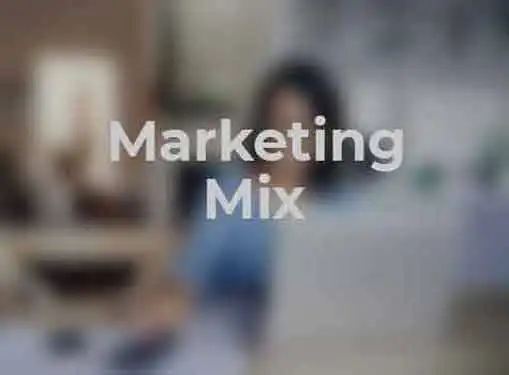 Product, price, promotion and place roll smoothly off the tongue, but executing them in a way that delivers real results isn't easy.
Narrowing down a marketing mix problem is challenging. Your marketing mix covers a lot of territory and there is often a lag time before you feel the impact of your marketing decisions. So maybe the best place to begin the process of fixing a dysfunctional marketing mix is to make sure you haven't made any of the marketing mix mistakes you should have avoided.
Wrong price. The easiest marketing mix mistake to troubleshoot is pricing. When your marketing initiatives fail to deliver the desired outcomes, your first response should be to make sure you haven't priced yourself out of the market. Of course, the flip side of pricing is that sharp spikes in demand can mean that you have priced your product too low.
Poor location. Distribution is a key ingredient in a successful marketing mix. If your business is situated in a poor location you will be handicapped when it comes to drive-by traffic and customer access. You might save a few bucks on rent, but if it throws your marketing mix off kilter, what have you really accomplished?
Weak product concept. You might think your product is the next big thing. The problem is that your product isn't about you – it's about your customers. Weak product concepts translate into weak customer demand that no amount of marketing in the world can rectify.
Inadequate promotion. One of the primary reasons small businesses fail to hit critical benchmarks is because they have bought into the idea that their products will sell themselves. No product has ever sold itself. Products that seem like they sell themselves are the culmination of intense development and promotional strategies.
Wrong distribution channel. Your company has a lot of choices regarding the distribution channels you use to distribute your products. In today's business environment, many companies thrive using nontraditional distribution channels. Don't be afraid to think outside the box when it comes to the distribution channels use to sell your products.
Incomplete evaluation data. It's essential to make sure you have all the data you need to evaluate your marketing mix. If you use incomplete data it can skew your perspective and lead to erroneous adjustments.
Share this article
---
Additional Resources for Entrepreneurs