Small Business Marketing
Marketing Your Small Business
Marketing isn't a natural skill set for many entrepreneurs. But when it comes to marketing your business, you don't have time to waste on a long learning curve. We'll tell you how to get up to speed ASAP!
Marketing is the process of communicating information about your business to the people who are most likely to buy your products.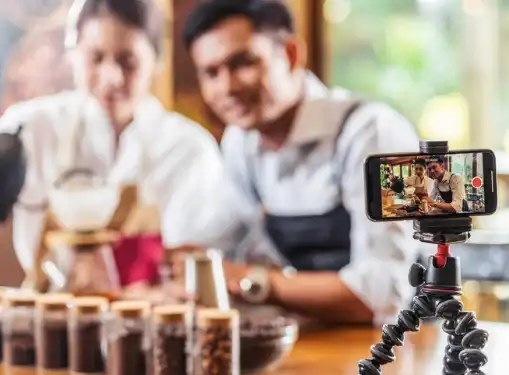 Sounds simple, right? It isn't. In fact, marketing has become a highly sophisticated business activity with linkages to advanced technologies and market analysis tools.
Yet all the technology in the world can't compensate for a lack of marketing basics in a small business. As your business grows, the sophistication of your marketing strategy will increase. But unless you have built your strategy on sound marketing concepts, it will be difficult to make meaningful connections with consumers.
Whether you're a startup or an existing business that has wandered off-track, you need to firm up the fundamentals before you pursue more complex marketing techniques. Here's how to get started.
Create a marketing strategy. Marketing should never be a random or spontaneous business activity. The best marketing campaigns are the product of an intentional and carefully devised marketing strategy that has been coordinated the company's sales, production and branding strategies.
Target niche markets. As a small business, you lack the capacity and brand recognition to effectively market your products to a broad customer base. You'll get the best returns from strategies that target niche markets. Identify your corner of the marketplace, then market it consistently and aggressively.
Explore cooperative marketing opportunities. Vendors and companies that sell complementary products are often willing to pursue cooperative marketing opportunities. The advantages of cooperative marketing are that you'll share the financial burden and double your exposure through access to your partner's customer base.
Conduct market research. Market research is essential, even for the smallest small business. Although you may not be able to commission a professional study, it's imperative to conduct some level of market research before you commit to a costly marketing campaign.
Design incentives. Good marketers create incentives for customers to act on messages. Discounts and promotions are helpful, but don't neglect the value of leveraging inherent product benefit incentives in your primary messaging.
Leverage PR techniques. PR strategies create possibilities for free exposure. It's tricky, but press releases, contributed articles, media pitches and other techniques can generate compelling, newsworthy storylines.
Share this article
---
Additional Resources for Entrepreneurs