Marketing a Bakery
The key to success in marketing a bakery is to combine time-tested marketing techniques with the most cutting edge strategies in today's marketplace.
A single characteristic divides today's best bakeries from companies at the bottom of the food chain.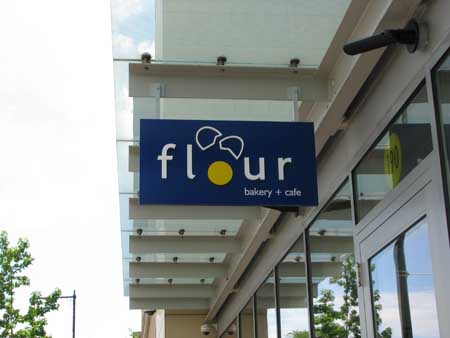 A robust marketing plan cements your company's relationships with customers. Great marketing is good business -- and it begins by integrating a handful of proven marketing concepts into your bakery's planning process.
Why Branding Matters
Branding isn't just a marketing buzzword. It's a core concept for businesses trying to entrench themselves in consumer consciousness. Whether you know it or not, your bakery has brand characteristics. Consumers can view your brand either positively or negatively, but either way they have an impression about your business identity. By investing in brand awareness and positioning, you increase the trust factor and make it easier for consumers to choose your business over less-known competitors. In certain situations, branding can be used to establish dominance in specific product categories or service areas.
Sponsorships
Event and team sponsorships are a proven method for raising the public profile of bakeries. The goal is to increase sales by generating visibility and goodwill about your company and/or your market offerings. But if you aren't deliberate, you can invest big bucks in sponsorships and receive little return for your investment. A strategic sponsorship targets actual bakery patrons. In any sponsorship scenario, be prepared to quickly withdraw your support if the event begins to attract negative publicity.
Email Campaigns
Email campaigns make use of the fact that most consumers and businesses receive information electronically. More than 50% of all email users check their inbox six or more times a day. That's why email campaigns are gaining popularity among small and medium-size business owners throughout the industry. In many bakeries, the real challenge is compiling a substantive quantity of qualified email addresses. If you're working under a tight deadline or can't afford the time to create lists in-house, consider purchasing email lists from premium providers.
More Marketing Tips and Related Articles
Based on your interests, we think you may find these additional resources to be of interest.
Creating an Effective Marketing Strategy


---
Conversation Board
Are there any marketing tips you would suggest to business owners? If so, please let us know by posting a comment below.
Ready to Start Your Own Bakery?
For tips on how to start a bakery, these resources provide helpful advice:
Do You Offer Products or Services to Bakeries?
If you consider bakeries to be sales prospects, this isn't the ideal place for you on our site. These guides are more appropriate for you:
More Marketing Guides
If you are looking for marketing advice for a different kind of business, please browse our directory of marketing guides below.
Browse more marketing resource guides: