Marketing a Ballet School
You're heavily invested in the success of your ballet school and failure isn't an option. That means you'll also need to invest yourself in the strategies and techniques it takes to effectively market your brand in the marketplace.
Still looking for a way to effectively market your ballet school? Although there is no single way that's right to market in this industry, there are a lot of wrong ways.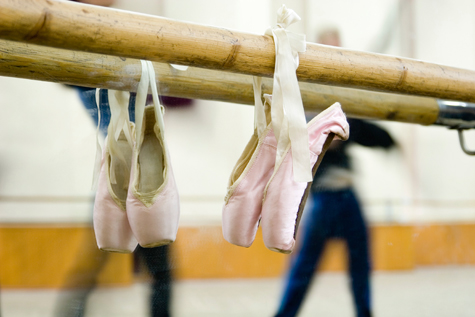 The marketplace is constantly shifting to accommodate consumer demand and that means businesses need to adapt their marketing requirements accordingly. Core marketing concepts offer touch points to help small business owners navigate uncertain markets.
Sponsorships
Interested in promoting your business in the public square? Then consider sponsorships, a time-tested tactic for marketing ballet schools. Successful sponsorships create connections with customers; ineffective ones alienate customers and drain your marketing budget. A strategic sponsorship targets actual ballet school buyers. Community-wide events have value, but to maximize marketing impact, you'll need to pick and choose the events your business supports.
Email Campaigns
Today's consumers are extremely tech-savvy. They rely on social media and email to both receive and transmit brand messages. So if you can deliver messaging to your customers' inboxes, the likelihood it will be seen and read by a large percentage of recipients is extremely high. For the majority of ballet schools, the real challenge is compiling a substantive quantity of qualified email addresses. At Gaebler, we recommend buying mailing lists from professional, third-party providers. Purchased lists aren't the only source for customer contacts, but they can be used to create fast momentum for email campaigns and other initiatives.
Marketing Expertise
Don't have a background in marketing? That shouldn't stop you from taking a larger promotional role in your company by educating yourself about today's most effective marketing concepts. Entrepreneurs and leaders of ballet schools need to make every dollar count, especially when it comes to their marketing budgets. When in doubt, tap into either an internal or external knowledge base to design your company's marketing strategy.
More Articles on Marketing
Ready to learn more? You may find these additional resources to be of interest.
---
Conversation Board
We always appreciate feedback from those who visit our site. If you have any comments, suggestions, or questions about marketing ballet schools, please take the time to write something below.
Do You Plan on Opening a Ballet School In the Near Future?
For tips on how to start a ballet school, here are some more appropriate better resources for you:
Do You Offer Products or Services to Ballet Schools?
If you want information on how to sell to ballet schools, this isn't the ideal place for you on our site. These guides are more appropriate for you:
Mailing Lists for Ballet Schools


More Marketing Guides
If you are looking for marketing advice for a different kind of business, please browse our directory of marketing guides below.
Browse more marketing resource guides: