Marketing a Bar and Grill Restaurant
Looking for innovative ways to market a bar and grill restaurant? Although you there are no magic bullets that will enable you to dominate the industry, there are several things you can do to improve visibility and market presence.
Although innovation is important, consistency is critical when you market a bar and grill restaurant. In this industry, the application of fundamental marketing tactics is more valuable than promotional fads and gimmicks.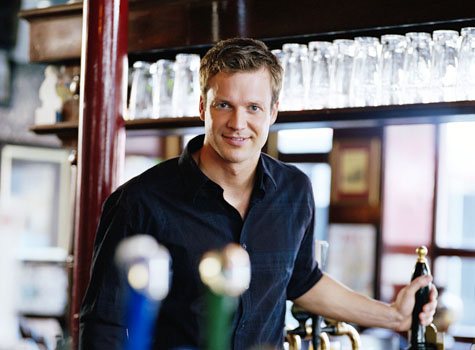 Purpose in marketing is the key to success in this space. From our vantage point, it's clear that profitable bar and grill restaurants are intentional about devising and executing winning marketing strategies. Although you'll need to consider your company's unique marketing objectives, there are several tips we advise our partners to integrate into their promotional plans and strategies.
Multichannel Marketing Strategies
There are a lot of benefits to taking a multichannel approach to marketing. Today's consumers engage with brands in diverse ways. That means brands need to demonstrate similar diversity in the channels they employ to connect with customers.
A single channel approach just isn't enough for a bar and grill restaurant to create an acceptable market footprint. In practice, multichannel means embracing a mixture of online and offline message pipelines, based on the places your customers go for information. The acquisition of reliable mailing lists from proven providers can expedite the transition, but ultimately your efforts to go multichannel may require the assistance of a marketing professional.
Bundling
Messaging matters - but only to the degree that it communicates value to cost-conscious consumers. Bundling is a tried and true method for marketing value concepts. Instead of presenting buyers with a single product offering, you can combine multiple product offerings into a package deal. Most bar and grill restaurants have the ability to bundle multiple products and services into a single offering that customers find appealing. Since the bundling concept is based on discounts, consumers expect to pay less for the bundle than they would if they were to buy the products separately, so you'll need to make sure your bundle offers real value to buyers.
Strategic Partnerships
Strategic partnerships offer bar and grill restaurants economies of scale, not to mention a larger promotional footprint. Under the right circumstances, a strategic marketing partnership can allow two or more small companies to overwhelm the market, effectively negating the presence of a larger competitor.
More Articles on Marketing
Given your interest in marketing and in bar and grill restaurants, you might find these additional resources to be of interest.
Selling a Bar and Grill Restaurant


---
Conversation Board
Still have questions about marketing a bar and grill restaurant? No problem! We always welcome feedback and we'll do our best to respond to inquiries about how you can improve your company's marketing.
Ready to Start Your Own Bar & Grill Restaurant?
For those who want to open a bar and grill restaurant, here are some more appropriate better resources for you:
Starting a Bar & Grill Restaurant


Do You Offer Products or Services to Bar & Grill Restaurants?
If you want information on how to sell to bar and grill restaurants, this isn't the ideal place for you on our site. These guides are more appropriate for you:
Selling to Bar and Grill Restaurants
Mailing Lists for Bar and Grill Restaurants


More Marketing Guides
If you are looking for marketing advice for a different kind of business, please browse our directory of marketing guides below.
Browse more marketing resource guides: