Marketing a Barbecue Restaurant
Marketing plays a central role in any company. But when it comes to a barbecue restaurant, your ability to market your brand can be the deciding factor between barely making it and achieving stellar industry success.
Marketing is a tricky business discipline, especially for inexperienced entrepreneurs who possess more enthusiasm than expertise.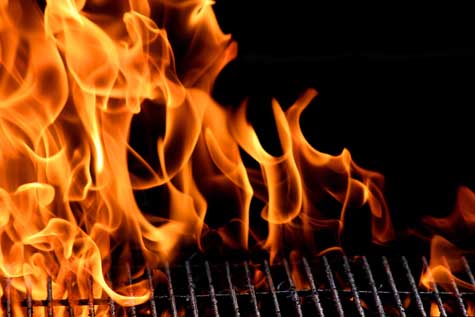 What to know the characteristics that distinguish leading barbecue restaurants from average companies? Surprisingly, the ability to create clear brand messages often outweighs product quality and other considerations.
Company Website
If you haven't done so already, the first step in marketing your barbecue restaurant is to create a high-quality business website. A functional and attractive company website is no longer an option for businesses with a long-term outlook. Content, architecture, and features are important consideration when creating a website. Conversion paths are also important. With the proper design, your site can walk new visitors through a series of decisions that culminate with either an online sale, a phone order, a personal visit or a request for more information.
Cost Tracking
The economy is a constant concern for people who own a barbecue restaurant. For direct mailing campaigns and other strategic initiatives, it's hard to argue with the ROI you receive from updated mailing lists provided by the industry's leading list vendors. Good mailing lists are money in the bank; they deliver leads, revenue and most importantly, new customers.
But mailing lists aren't the only way you can reduce costs. Most accounting software solutions have features that allow you to track costs in multiple expense categories and receive alerts when expenses suddenly swing outside of normal parameters.
Strategic Partnerships
When multiple interests join together in a strategic partnership, they gain barbecue restaurants economies of scale, not to mention a larger promotional footprint. Joint ad campaigns, mailings and other marketing initiatives can be conducted on either a short- or long-term basis, as long as each partner is involved in the creation of messaging and has approval authority over the content that is released.
More Articles on Marketing
These additional resources offer more insights into marketing, barbecue restaurants, and related topics.
---
Conversation Board
Interested in learning more about what it takes to market a barbecue restaurant? We invite you to send us your questions and feedback!
Ready to Start Your Own Barbecue Restaurant?
For tips on how to start a barbecue restaurant, here are some more appropriate better resources for you:
Starting a Barbecue Restaurant


Do You Offer Products or Services to Barbecue Restaurants?
If you consider barbecue restaurants to be sales prospects, this isn't the ideal place for you on our site. These guides are more appropriate for you:
Selling to Barbecue Restaurants
Mailing Lists for Barbecue Restaurants


More Marketing Guides
If you are looking for marketing advice for a different kind of business, please browse our directory of marketing guides below.
Browse more marketing resource guides: