Marketing a Burger Restaurant
It's becoming more and more difficult for burger restaurants to rise above the clamor of the marketplace. Innovative marketing strategies may be your best bet for out-promoting -- and outperforming -- the competition.
If you're hoping to leverage marketing to give your burger restaurant a competitive advantage you're not alone.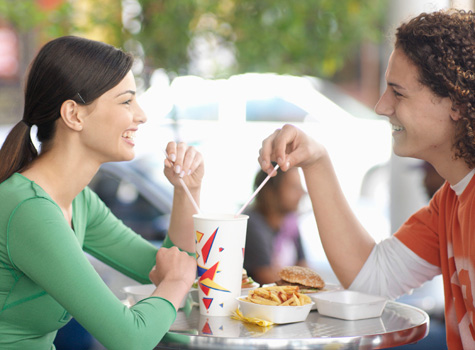 Great marketing translates into higher visibility and a larger customer base. With marketing pressure at an all-time high, your business needs to incorporate tactics designed to position a burger restaurant at the top of the heap.
Building A Community Around Your Brand
Does your business have a social media presence? If not, you may be falling behind the rest of the marketplace. Whether they realize it or not burger restaurants are struggling to find ways to communicate directly with customers - and for businesses, that's the whole point of maintaining an active presence in social media. Direct mail campaigns featuring mailing lists from a reliable list partner can jumpstart a social media drive by expanding your customer base and alerting them to your social media presence.
Technological Expertise
The PR and marketing community has embraced technology with open arms, transforming basic marketing concepts into sophisticated, tech-driven systems and solutions. As a result, a primary concern of growth-oriented burger restaurants tends to be a search for news to leverage technology to scale up the organization's promotional firepower. Despite the initial cost associated with many technological solutions, the long-term payoff for the right technologies almost always outweighs the upfront expense.
Social Media Monitoring
The use of social media as a marketing tool is the latest wave to overtake the small business community. Combined with a functional company website, social media attracts new customers and converts them to brand advocates. Social media can quickly go negative, turning brand advocacy into "badvocacy", a scenario in which consumers and users create content deriding your company and your products. All burger restaurants need to be particularly sensitive about the potential for negative brand commentary on social media sites. To counter negative social media, you'll need to monitor your brand's online presence and enter the conversation, redirecting negative discussions toward more positive topics.
Additional Marketing Advice and Related Articles
Based on your interests, we think you may find these additional resources to be of interest.
---
Conversation Board
The best marketing advice often comes from your peer business owners. Do you have any tips or advice on marketing a burger restaurant? We'd love it if you could share them by posting a comment below. What marketing tactics work well for you?
Ready to Start Your Own Burger Restaurant?
For tips on how to start a burger restaurant, these resources provide helpful advice:
How to Start a Burger Restaurant


Sell to Burger Restaurants?
If you consider burger restaurants to be sales prospects, this isn't the ideal place for you on our site. These guides are more appropriate for you:
Mailing Lists for Burger Restaurants


More Guides on Marketing a Business
If you are looking for marketing advice for a different kind of business, please browse our directory of marketing guides below.
Browse more marketing resource guides: