Marketing a Dairy Bar
The value and earning capacity of a dairy bar largely depends on the quality of its marketing efforts. But great marketing takes a lot more than hanging a shingle and hoping for the best.
For a dairy bar, the line between success and failure is based on more than the execution of core competencies.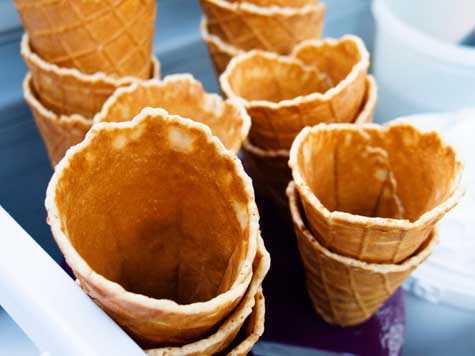 A lack of marketing experience can sometimes be overcome through persistence and innovation, two key features of dairy bar market leadership.
Marketing Expertise
Don't have a background in marketing? That shouldn't stop you from taking a larger promotional role in your company by educating yourself about today's most effective marketing concepts. Entrepreneurs and leaders of dairy bars need to make every dollar count, especially when it comes to their marketing budgets. Although a learning-by-doing approach is typical in this industry, we advise young marketers to seek the input of experienced professionals before committing time and resources to untested marketing concepts.
Company Website
Technology is changing the way small businesses market their products and brands. The on-ramp for using technology to promote your dairy bar is to create a high-quality business website. A shoddy, thrown-together website is a net loss for your organization. To compete online, your website has to contain features and design elements that encourage visitors to drill deeper and incorporate the site into their online routines. Conversion paths are also important. With the proper design, your site can walk new visitors through a series of decisions that culminate with either an online sale, a phone order, a personal visit or a request for more information.
Public Relations Strategies
The beauty of PR is that it can raise awareness of your offerings in a very credible and cost-effective fashion. If you want to send unrestricted marketing messages to your audience, buy a mailing list and perform a direct mail campaign. But if your strategy calls for sophistication, media buy-in and thought leadership, hire a PR consultant. The art of storytelling is a core PR competency. Storylines need to be believable and objective while communicating your brand's strengths and value proposition.
More Articles on Marketing
Given your interest in marketing and in dairy bars, you might find these additional resources to be of interest.
---
Conversation Board
Still have questions about marketing a dairy bar? Great. We always welcome feedback and we'll do our best to respond to inquiries about how you can improve your company's marketing.
Ready to Start Your Own Dairy Bar?
For those who want to open a dairy bar, here are some more appropriate better resources for you:
How to Start a Dairy Bar Restaurant


Do You Offer Products or Services to Dairy Bars?
If you consider dairy bars to be sales prospects, this isn't the ideal place for you on our site. These guides are more appropriate for you:
More Guides on Marketing a Business
If you are eager to get marketing tips for a different industry, please browse our directory of marketing guides below.
Browse more marketing resource guides: