Marketing a Debt Consolidation Service
Trying to market a debt consolidation service? It's a crowded marketplace, but with dedication and persistence, great marketing can help your business outperform larger competitors.
Still looking for a way to effectively market your debt consolidation service? Unfortunately, there is a fine line between capturing buyers' attention and blending into the background.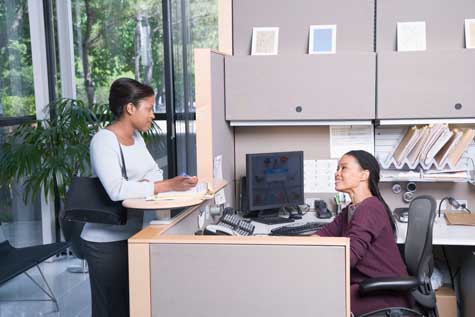 Staying on track requires attention to detail and a commitment to foundational marketing principles.
Social Media Monitoring
Social media has become a prominent fixture in marketing. For small businesses, an aggressive social media campaign can level the playing field by generating online buzz that competes with corporate marketing initiatives. Social media can quickly go negative, turning brand advocacy into "badvocacy", a scenario in which consumers and users create content deriding your company and your products. All debt consolidation services are especially vulnerable to negative exposure through social media. To counter negative social media, you'll need to monitor your brand's online presence and enter the conversation, redirecting negative discussions toward more positive topics.
Market Segmentation
In today's environment, it's impossible to market a debt consolidation service to every possible buyer. Market segmentation has been around for decades and it has enabled many smaller companies to dominate parts of the market, even when they face competition from larger firms.
For segmented mailing lists, we recommend using a proven partner with the experience to assist in the execution of your segmented debt consolidation service market agenda.
Staffing Expertise
Assigning responsibility for the execution of a marketing strategy can be more difficult than creating it. In practice, a large number of business owners simply assume the role of marketer-in-chief, squeezing even more responsibilities into their already packed schedules. As a way to improve performance and time management, owners of debt consolidation services enlist the assistance of external marketing professionals. A high quality marketing firm can deliver a much better ROI than internal stakeholders who aren't primarily focused on marketing functions.
More Marketing Tips and Related Articles
Given your interest in marketing and in debt consolidation services, you might find these additional resources to be of interest.
Selling a Debt Consolidation Service


---
Conversation Board
Interested in learning more about what it takes to market a debt consolidation service? We invite you to send us your questions and feedback!
Do You Plan on Opening a Debt Consolidation Service In the Near Future?
For those who want to open a debt consolidation service, here are some more appropriate better resources for you:
How to Start a Debt Consolidation Business


Do You Offer Products or Services to Debt Consolidation Services?
If you consider debt consolidation services to be sales prospects, this isn't the ideal place for you on our site. Try these instead:
Selling to Debt Consolidation Services
Mailing Lists for Debt Consolidation Services


More Guides on Marketing a Business
If you are looking for marketing advice for a different kind of business, please browse our directory of marketing guides below.
Browse more marketing resource guides: