Marketing a Facilities Management Business
The key to success in marketing a facilities management business is to combine time-tested marketing techniques with the most cutting edge strategies in today's marketplace.
The promotional strategy for a facilities management business is a case study in business evolution, with innovative tactics and techniques being rolled out on a continuous basis.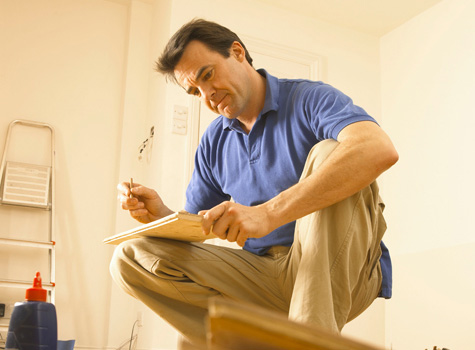 The marketplace is constantly shifting to accommodate consumer demand and that means businesses need to adapt their marketing requirements accordingly. More than ever before, foundational marketing concepts have become the bedrock upon which successful marketing strategies are constructed.
Newsletters
Despite the unrelenting demands of generating content on a monthly or quarterly basis, a company newsletter has promising potential as a marketing device. We've seen a lot of company newsletters over the years, and the best ones use a thought leadership strategy to advance key value propositions and raise the company's profile as a dominant presence in the industry. These days, facilities management businesses to distribute newsletters through online channels (e.g. in email campaigns and as PDFs on the company website).
ROI
Good marketing is expensive. Like any other business, ROI is a primary marketing concern in your facilities management business.
Professional mailing lists improve ROI even further. Vendors can filter your lists to likely buyers, reducing mailing costs and increasing the impact of your direct mail campaigns.
Generating Buzz
All business owners want to generate buzz about their products, services, and brand. You've heard it said before: Word of mouth is the best form of promotion for products and brands. For a facilities management business, meaningful brand conversations have the ability to transform the impact of your marketing efforts. The process begins with developing communication vehicles and mechanisms that invite discussion. With minimal effort, you can instigate conversations through social media and other communication vehicles favored by today's consumers.
More Articles on Marketing
Based on your interests, we think you may find these additional resources to be of interest.
Selling a Facilities Management Business
---
Conversation Board
Is there something we didn't cover? We're always interested in hearing about new strategies for marketing to facilities management businesses, and we welcome your feedback, tips, and questions!
Ready to Start Your Own Facilities Management Business?
For those who want to open a facilities management business, these resources provide helpful advice:
How to Start a Facilities Management Business


Do You Offer Products or Services to Facilities Management Businesses?
If you want information on how to sell to facilities management businesses, this isn't the ideal place for you on our site. Try these instead:
Selling to Facilities Management Businesses
Mailing Lists for Facilities Management Businesses


More Marketing Guides
If you are looking for marketing advice for a different kind of business, please browse our directory of marketing guides below.
Browse more marketing resource guides: