Marketing a Factory Outlet Store
You have to be light on your feet to stay ahead of the curve these days, especially when you're promoting a factory outlet store. We have the information you need to create a nimble, yet effective marketing strategy for your business.
Marketing a factory outlet store has historically adapted to changes in consumer buying patterns and the market itself.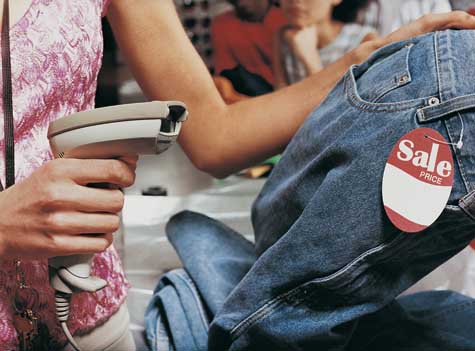 In general, good business owners make good marketers. However, the most visible brands are always on the lookout for the marketing tactics competitive factory outlet stores utilize in the marketplace.
Competitive Awareness
Competitive awareness is the starting point for creativity in marketing. There's nothing wrong with creativity, but if it precludes your messaging from being represented alongside other factory outlet stores, there's a good chance that you're missing something. At a minimum, we recommend seeking a third-party perspective before you adopt any innovations that dramatically alter your marketing model.
Bundling
These days, consumers care only care about thing: Stretching their buying dollars. Businesses that bundle products tap into the market's psyche by creating the perception (real or imagined) of cost-savings. Most factory outlet stores can leverage bundling to improve sales and attract new customers to the brand. Will the profit margins be the same as they would be if you sold the bundled products separately? Probably not. But you'll make up for it by achieving higher sales volumes and net profits.
Promotional Calendars
Sloppy marketing programs have no place in growing factory outlet stores. A strategy chocked full of time-sensitive ad placements and other tactics can devolve into a tangled mess of overlapping deliverables unless it is coordinated in a promotional calendar. Good calendars include not only tactical deadlines, but also schedules for the inputs (e.g. staff assets, vendors, etc.) that are required to execute strategic objectives. When used in tandem with a quality mailing list provider, promotional calendars can ensure the continuous execution of direct mail campaigns.
More Articles on Marketing
We would like to share these additional resources with you.
Selling a Factory Outlet Store


---
Conversation Board
Looking for more information about how to market a factory outlet store? If so, we want to hear from you. Send us your comments and questions, and we, along with other business owners who visit our site, will do our best to help you.
Ready to Start Your Own Factory Outlet Store?
For tips on how to start a factory outlet store, these resources provide helpful advice:
How to Start a Factory Outlet Store


Sell to Factory Outlet Stores?
If you consider factory outlet stores to be sales prospects, there's more useful information for you elsewhere on our site. These guides are more appropriate for you:
Selling to Factory Outlet Stores
Mailing Lists for Factory Outlet Stores


More Guides on Marketing a Business
If you are looking for marketing advice for a different kind of business, please browse our directory of marketing guides below.
Browse more marketing resource guides: