Marketing a Farm Produce Business
Promotional tactics for farm produce businesses are exceptionally diverse. But in our experience, there are a handful of tips and strategies that will deliver the best return for your marketing efforts.
In the current economic climate, one thing separates thriving farm produce businesses from companies at the bottom of the food chain.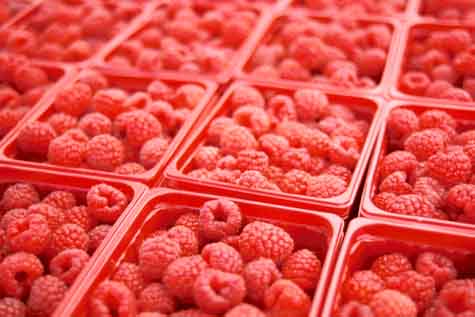 The right market approach lets smaller farm produce businesses scale their visibility with consumers. The key is to market smart through the consistent application of fundamental marketing concepts.
Mailings
At some point, your farm produce business will engage in direct marketing. Direct mail has the advantage of delivering targeted messaging to qualified contacts within your company's market segment. Third-party providers have a reputation for generating accurate mailing lists that can be sorted to accommodate niches and subsections of the market. By investing in premium mailing lists for direct mail, email, and telemarketing campaigns, you gain the assurance that your lists are always accurate and up-to-date.
Improve Your Business Sign
Good signage is a Business 101 concept. Although farm produce businesses are very different from each other, every company in this space should thoughtfully consider what your signage says to potential customers. Visibility, branding elements and other considerations are all factors in the design and size of your operation's business signage.
Given the fact that signage in farm produce businesses is unlike the signage for other types of businesses, it should be incorporated into your core marketing strategy. Talk with somebody who knows a lot about business signage advice and get their input before you create new business signs.
Broadcast Advertising
Broadcast advertising has clearly taken some hits over the past couple of decades. The number of consumers who tune-in to local TV and radio has plummeted, and the industry has struggled to regain its footing. Broadcast advertising is down - but it's not out. Today's leading farm produce businesses continue to find ways to attract audiences to their brand through broadcast media. Best practices for the use of broadcast advertising require businesses to evaluate their target audience's listening or viewing patterns and then tailor their media purchases to specific media outlets rather than blanketing the geography with brand messaging. When marketing farm produce businesses, the target audience is almost always local or regional. For broader reach, you'll likely need to look beyond broadcast venues and explore other online and offline marketing vehicles.
More Articles on Marketing
These additional resources offer more insights into marketing, farm produce businesses, and related topics.
Selling a Farm Produce Business
---
Conversation Board
What challenges have you experienced in marketing your farm produce business? How did you overcome those challenges? If you have practical insights about marketing, we'd like to hear from you.
Ready to Start Your Own Farm Produce Business?
For tips on how to start a farm produce business, here are some more appropriate better resources for you:
How to Start a Farm Produce Business


Sell to Farm Produce Businesses?
If you consider farm produce businesses to be sales prospects, this isn't the ideal place for you on our site. These guides are more appropriate for you:
Selling to Farm Produce Businesses
Mailing Lists for Farm Produce Businesses


More Guides on Marketing a Business
If you are looking for marketing advice for a different kind of business, please browse our directory of marketing guides below.
Browse more marketing resource guides: