Marketing a Flowers, Florists and Flower Shops Business
The key to success in marketing a flower shop is to combine time-tested marketing techniques with the most cutting edge strategies in today's marketplace.
Still looking for a way to effectively market your flower shop? Unfortunately, there is a fine line between capturing buyers' attention and blending into the background.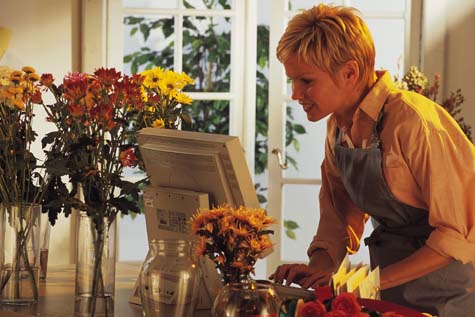 The marketplace is constantly shifting to accommodate consumer demand and that means businesses need to adapt their marketing requirements accordingly. The consistent application of solid marketing principles is one of the few business requirements that has stayed the same.
Mailings
It makes sense for flower shops to participate in direct marketing. Unlike other marketing tactics, direct mail has the potential for exceptional ROI, as long as the messaging is strong and your mailing list is targeted toward likely customers. Third-party providers have a reputation for generating accurate mailing lists that can be sorted to accommodate niches and subsections of the market. Despite the added upfront expense, premium mailing lists are a smart investment if for no other reason than their ability to generate higher conversion rates.
Competitive Awareness
Do you have a new marketing idea that will transform your industry? Don't be so sure - at least not until you have explored what the competition is doing. There's nothing wrong with creativity, but if it precludes your messaging from being represented alongside other flower shops, it could be a sign that you're out of touch with the marketplace. At a minimum, we recommend seeking a third-party perspective before you adopt any innovations that dramatically alter your marketing model.
Broadcast Advertising
No doubt about it, the Internet has had a dramatic impact on TV and radio advertising. Rather than tuning in for information, many buyers now prefer to get their news and entertainment through online sources. However, it would be a mistake to discount broadcast advertising entirely. Many flower shops continue to find ways to attract audiences to their brand through broadcast media. It's critical to understand the limits and opportunities available in today's broadcast advertising industry. One area in which marketers continue to have success is during drive times when large numbers of listeners still tune-in to local radio. When marketing flower shops, local consumers may represent a sizeable portion of total revenues, making local radio and other broadcast media viable marketing channels -- but only to the extent that you match the station's audience to your customer base.
More Articles on Marketing
Given your interest in marketing and in flower shops, you might find these additional resources to be of interest.
Selling a Flowers, Florists and Flower Shops Business
---
Conversation Board
The flower shop industry is evolving, and new marketing tactics should be tested on a regular basis. We welcome your comments and feedback about marketing techniques in this space.
Ready to Start Your Own Florist?
For those who want to open a flower shop, here are some more appropriate better resources for you:
Do You Offer Products or Services to Flower Shops?
If you want information on how to sell to flower shops, this isn't the ideal place for you on our site. These guides are more appropriate for you:
Selling to Flowers, Florists and Flower Shops Businesses
Mailing Lists for Flowers, Florists and Flower Shops Businesses


More Guides on Marketing a Business
If you are eager to get marketing tips for a different industry, please browse our directory of marketing guides below.
Browse more marketing resource guides: