Marketing a Freight Forwarding Business
Looking for innovative ways to market a freight forwarding business? Although you there are no magic bullets that will enable you to dominate the industry, there are several things you can do to improve visibility and market presence.
A high-quality marketing plan connects your company to your customers. Without it, you'll quickly find your freight forwarding business cut off from the marketplace.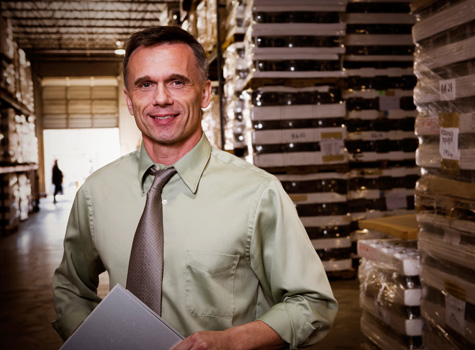 Strategic marketing tactics can help small freight forwarding businesses scale their visibility with consumers. What small companies lack in resources, they can make up for in marketing intelligence and expertise.
Marketing Ethics
Some marketing strategies may be effective, but don't make the grade in the area of ethics. Industry-leading freight forwarding businesses avoid marketing tactics that exploit their customers. Ethics are especially important in direct marketing. By relying on trusted list provider, you can ensure that your lists are accurate and are consistent with standard industry protocols.
Product Knowledge
There is no substitute for being able to speak convincingly about your products in a freight forwarding business. Small product details translate into key value propositions which are critical for distinguishing a freight forwarding business in the competitive arena. If you can't articulate your products' unique characteristics, your messaging - and revenue stream - will suffer.
Discounts
People like to feel like they're getting a discount, so not surprisingly freight forwarding business consumers fit the pattern and factor discounts into their spending decisions. The power of a great discount is its ability to convince buyers that are receiving special treatment, a deal that isn't ordinarily available. Due to the market intelligence of buyers in the freight forwarding business sector, you won't get far with discounts unless you communicate clear value. Strategic leaders often incorporate discount campaigns into their annual marketing calendars, scheduling the most appealing discounts for non-peak business seasons.
More Marketing Tips and Related Articles
Given your interest in marketing and in freight forwarding businesses, you might find these additional resources to be of interest.
Selling a Freight Forwarding Business


---
Conversation Board
Good advice often comes from your peer business owners. Do you have any tips or advice on marketing a freight forwarding business? We'd love it if you could share them by posting a comment below. What marketing initiatives have you tried and how did they work out for you?
Do You Plan on Opening a Freight Forwarding Business In the Near Future?
For tips on how to start a freight forwarding business, here are some more appropriate better resources for you:
How to Start a Freight Forwarding Business


Do You Offer Products or Services to Freight Forwarding Businesses?
If you consider freight forwarding businesses to be sales prospects, this isn't the ideal place for you on our site. Try these instead:
Selling to Freight Forwarding Businesses
Mailing Lists for Freight Forwarding Businesses


More Marketing Guides
If you are looking for marketing advice for a different kind of business, please browse our directory of marketing guides below.
Browse more marketing resource guides: