Marketing a Furniture Cleaning Business
At Gaebler, we've seen what great marketing can do for a small business. But if you own a furniture cleaning business, exceptional marketing may well be the determining factor in your long-term survival and success.
Marketing a furniture cleaning business can be challenging, especially for business owners who lack a marketing background.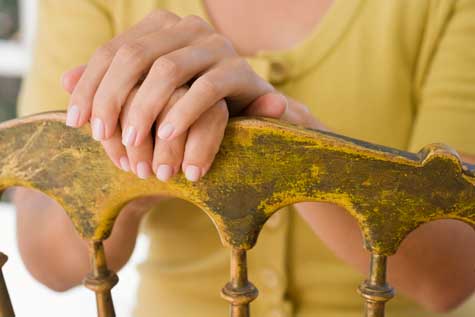 Great marketing translates into higher visibility and a larger customer base. With marketing pressure at an all-time high, your business needs to incorporate tactics designed to position a furniture cleaning business at the top of the heap.
Generating Buzz
All business owners want to generate buzz about their products, services, and brand. You've heard it said before: Word of mouth is the best form of promotion for products and brands. For a furniture cleaning business, meaningful brand conversations have the ability to transform the impact of your marketing efforts. To encourage marketplace conversations, you'll need to equip consumers with the tools they need to create meaningful brand dialogues. As you begin to promote brand discussions, you will need to also develop systems for monitoring the things that are being said about your company and using positive mentions to your advantage.
Company Website
Technology is changing the way small businesses market their products and brands. The on-ramp for using technology to promote your furniture cleaning business is also the anchor point for your technological strategy: A company website. A functional and attractive company website is no longer an option for businesses with a long-term outlook. Content, architecture, and features are important consideration when creating a website. When combined with social media marketing, a first-rate website makes it easy for customers to share detailed information about your products with their online communities.
Market Segmentation
In today's environment, it's impossible to market a furniture cleaning business without a market segmentation strategy. Although segmentation can be based on a variety of criteria, it's most commonly used to identify geographic or demographic groups within the marketplace.
Filtered mailing lists facilitate market segmentation by focusing your resources on customers within your segment. The best list providers are equipped to accommodate various segments for contained within your furniture cleaning business promotional efforts.
More Marketing Tips and Related Articles
We would like to share these additional resources with you.
Selling a Furniture Cleaning Business


---
Conversation Board
We always appreciate feedback from those who visit our site. If you have any comments, suggestions, or questions about marketing furniture cleaning businesses, please take the time to write something below.
Ready to Start Your Own Furniture Cleaning Business?
For those who want to open a furniture cleaning business, here are some more appropriate better resources for you:
How to Start a Furniture Cleaning Business


Do You Offer Products or Services to Furniture Cleaning Businesses?
If you want information on how to sell to furniture cleaning businesses, this isn't the ideal place for you on our site. Try these instead:
Selling to Furniture Cleaning Businesses
Mailing Lists for Furniture Cleaning Businesses


More Marketing Guides
If you are looking for marketing advice for a different kind of business, please browse our directory of marketing guides below.
Browse more marketing resource guides: