Marketing a Gag Gifts Business
Promotional tactics for gag gifts businesses are exceptionally diverse. But in our experience, there are a handful of tips and strategies that will deliver the best return for your marketing efforts.
For a gag gifts business, a great business model doesn't guarantee solid revenues.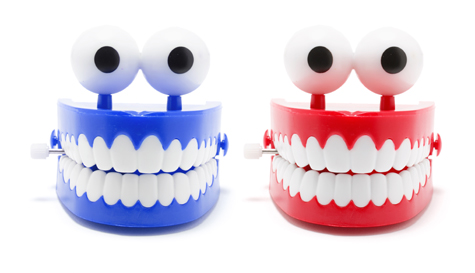 Strategic marketing tactics can help small gag gifts businesses stand toe-to-toe with the rest of the market. What small companies lack in resources, they can make up for in marketing intelligence and expertise.
Marketing Collateral
Every piece of collateral your gag gifts business creates is a tangible reflection of your brand distinctive and core values. To squeeze the most impact from your collateral, it needs to be targeted toward its recipients. Delivered to the wrong person, a valuable piece of collateral will collect dust. For direct mail campaigns, premium mailing lists from established vendors can protect the value of your investment. If you're like most business owners, you invest substantial resources in the creation of quality collateral. If you don't invest similar resources in mailing lists and other distribution channels, your gag gifts business's marketing collateral will be wasted.
Product Knowledge
Are you intimately familiar with your brands' product line? You better be if you're marketing a gag gifts business. Seemingly insignificant product specs can be leveraged to communicate value and depth, separating your gag gifts business from the rest of the field. Product knowledge is so important that we advise SMBs to consult a marketing professional to identify and exploit their brands' product-based value propositions.
Newsletters
A good newsletter can set your company apart from your competitors and scale up your industry presence. We've seen a lot of company newsletters over the years, and the best ones use a thought leadership strategy to advance key value propositions and raise the company's profile as a dominant presence in the industry. These days, gag gifts businesses to distribute newsletters through online channels (e.g. in email campaigns and as PDFs on the company website).
More Marketing Tips and Related Articles
Given your interest in marketing and in gag gifts businesses, you might find these additional resources to be of interest.
---
Conversation Board
What tactics have you used to market your gag gifts business? We enjoy getting feedback and questions from you. Please post your thoughts below.
Considering Starting a Gag Gifts Business?
For tips on how to start a gag gifts business, here are some more appropriate better resources for you:
How to Start a Gag Gifts Business


Do You Offer Products or Services to Gag Gifts Businesses?
If you consider gag gifts businesses to be sales prospects, this isn't the ideal place for you on our site. These guides are more appropriate for you:
Selling to Gag Gifts Businesses
Mailing Lists for Gag Gifts Businesses


More Guides on Marketing a Business
If you are looking for marketing advice for a different kind of business, please browse our directory of marketing guides below.
Browse more marketing resource guides: