Marketing a Game Meat Processing Business
There is little room for error in marketing a game meat processing business in today's economy. Fortunately, we have the information you need to stay ahead of the curve and outperform the rest of the field.
It's a misconception that small businesses can't compete with larger companies when it comes to marketing.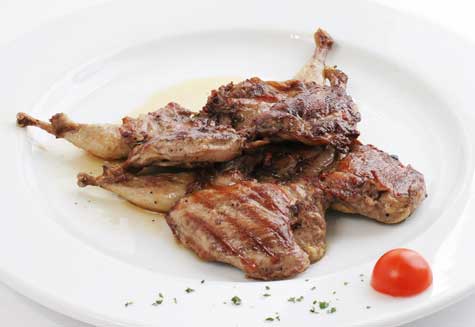 The marketplace is constantly shifting to accommodate consumer demand and that means businesses need to adapt their marketing requirements accordingly. The consistent application of solid marketing principles is one of the few business requirements that has stayed the same.
Marketing Ethics
Ethically challenged marketers are a dime a dozen in today's economy. Industry-leading game meat processing businesses avoid marketing tactics that exploit their customers. Ethics are especially important in direct marketing. By relying on trusted list provider, you can ensure that your lists are accurate and are consistent with standard industry protocols.
Broadcast Advertising
Broadcast advertising has clearly taken some hits over the past couple of decades. The number of consumers who tune-in to local TV and radio has plummeted, and the industry has struggled to regain its footing. However, it would be a mistake to discount broadcast advertising entirely. Many game meat processing businesses continue to find ways to attract audiences to their brand through broadcast media. Best practices for the use of broadcast advertising require businesses to evaluate their target audience's listening or viewing patterns and then tailor their media purchases to specific media outlets rather than blanketing the geography with brand messaging. When broadcast strategies are applied to game meat processing businesses, local consumers may represent a sizeable portion of total revenues, making local radio and other broadcast media viable marketing channels -- but only to the extent that you match the station's audience to your customer base.
Strategic Partnerships
Strategic partnerships offer game meat processing businesses a new approach to the marketplace, rooted in the achievement of shared objectives. Joint ad campaigns, mailings and other marketing initiatives can be conducted on either a short- or long-term basis, as long as each partner is involved in the creation of messaging and has approval authority over the content that is released.
More Articles on Marketing
These additional resources offer more insights into marketing, game meat processing businesses, and related topics.
Selling a Game Meat Processing Business


---
Conversation Board
What challenges have you experienced in marketing your game meat processing business? How did you overcome those challenges? If you have practical insights about marketing, we'd like to hear from you.
Ready to Start Your Own Game Meat Processing Business?
For tips on how to start a game meat processing business, here are some more appropriate better resources for you:
Starting a Game Meat Processing Business


Do You Offer Products or Services to Game Meat Processing Businesses?
If you consider game meat processing businesses to be sales prospects, there's more useful information for you elsewhere on our site. These guides are more appropriate for you:
Selling to Game Meat Processing Businesses
Mailing Lists for Game Meat Processing Businesses


More Marketing Guides
If you are eager to get marketing tips for a different industry, please browse our directory of marketing guides below.
Browse more marketing resource guides: