Marketing a Garage Organizers Business
Looking for innovative ways to market a garage organizers business? Although you there are no magic bullets that will enable you to dominate the industry, there are several things you can do to improve visibility and market presence.
Marketing is the bridge between an organization and its customer base. Build your bridge poorly and you'll quickly find your garage organizers business cut off from the marketplace.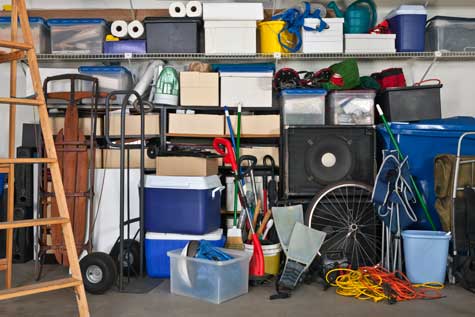 As a business owner, you probably already have a firm grasp of basic marketing concepts. However, the most visible brands are always on the lookout for the strategies that other garage organizers businesses utilize in the marketplace.
Coupons
Think you know all there is to know about coupling? Maybe not, at least when it comes to using coupons for garage organizers business advertising. Although there are various ways to utilize coupons, the universal objective is to increase traffic, revenue and market exposure. In a typical coupon scenario, garage organizers business operations leverage couponing to entice first-time customers to make initial contact with the brand. Coupled with other marketing techniques, a steady stream of legitimate coupon promotions can incentivize periodic customers to increase the frequency of purchases from your company.
Market Segmentation
In today's environment, it's impossible to market a garage organizers business to the entire marketplace. Although your products may appeal to a broad cross-section of consumers, your ability to lead in a specific market segment will directly affect brand recognition, product visibility, and ultimately, total revenue.
Consumer and B2B lead list providers specialize in helping businesses segment diverse markets. By sorting and filtering current databases, your list vendor provides lists containing the names and contact information of likely buyers that fall within the parameters of your garage organizers business marketing strategy.
Do We Really Need A Logo?
Having a strong logo for a garage organizers business is a big deal. In tight markets, logos differentiate one company from the next. More importantly, a good logo can differentiate your value proposition from your competitors. Logos aren't something that can be changed overnight so it's important to put some thought into logo design. With a lot riding on a logo, it's worth the investment to hire a professional marketing and design firm for your logo needs.
Additional Marketing Advice and Related Articles
We would like to share these additional resources with you.
Selling a Garage Organizers Business


---
Conversation Board
The art of marketing garage organizers businesses is vast. Send us your tips, advice, comments and questions, and let's continue the conversation!
Ready to Start Your Own Garage Organizers Business?
For tips on how to start a garage organizers business, here are some more appropriate better resources for you:
Starting a Garage Organizers Business


Do You Offer Products or Services to Garage Organizers Businesses?
If you consider garage organizers businesses to be sales prospects, this isn't the ideal place for you on our site. These guides are more appropriate for you:
Selling to Garage Organizers Businesses
Mailing Lists for Garage Organizers Businesses


More Guides on Marketing a Business
If you are looking for marketing advice for a different kind of business, please browse our directory of marketing guides below.
Browse more marketing resource guides: