Marketing a General Store
The key to success in marketing a general store is to combine time-tested marketing techniques with the most cutting edge strategies in today's marketplace.
Struggling to find the right combination of marketing strategies and tactics for your general store? That's becoming a common theme these days, especially in this market sector.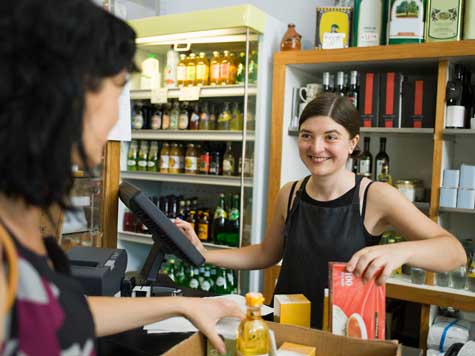 Staying on track requires attention to detail and a commitment to foundational marketing principles.
Make Sure You Have a Good Business Sign
A great sign is a 24/7 marketing tool for your company. Although general stores vary in scope and circumstance, sign content should focus on some common industry themes in addition to the details of your business. Visibility, branding elements and other considerations are all factors in the design and size of your operation's business signage.
Given the fact that signage in general stores has unique characteristics, avoid glossing it over as an afterthought. Make sure you consider important business sign considerations before you invest in a new business sign.
Leveraging Print Ads
You're probably familiar with many of the ways print advertising has been used to market general stores. Historically, Gutenberg's invention has been used for a broad range of commercial and promotional applications. Online advertising has clear benefits. But that doesn't mean you should stop advertising your general store in printed media. These days, the key to effective print advertising is to align the publication with your business goals and ROI requirements.
Mailings
It makes sense for general stores to participate in direct marketing. Direct mail has the advantage of delivering targeted messaging to qualified contacts within your company's market segment. At Gaebler, we advise small and medium-sized businesses to purchase mailing lists from reliable providers. Despite the added upfront expense, premium mailing lists are a smart investment if for no other reason than their ability to generate higher conversion rates.
More Articles on Marketing
We would like to share these additional resources with you.
---
Conversation Board
We always appreciate feedback from those who visit our site. If you have any comments, suggestions, or questions about marketing general stores, please take the time to write something below.
Ready to Start Your Own General Store?
For those who want to open a general store, these resources provide helpful advice:
Do You Offer Products or Services to General Stores?
If you consider general stores to be sales prospects, this isn't the ideal place for you on our site. These guides are more appropriate for you:
Mailing Lists for General Stores


More Marketing Guides
If you are looking for marketing advice for a different kind of business, please browse our directory of marketing guides below.
Browse more marketing resource guides: