Marketing a Hair Loss Clinic
It's becoming more and more difficult for hair loss clinics to rise above the clamor of the marketplace. Innovative marketing strategies may be your best bet for out-promoting -- and outperforming -- the competition.
Multiple marketing factors affect bottom line profitability. But there is one trait that stands out above all the rest in terms of its ability to deliver marketing success.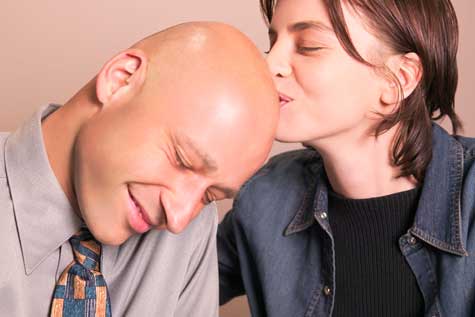 Top performers habitually integrate sound marketing concepts with market demands.
Newsletters
Despite the unrelenting demands of generating content on a monthly or quarterly basis, a company newsletter has promising potential as a marketing device. Unlike flyers and other advertising mediums, newsletters have an informational focus. In fact, the best newsletters encourage customers to take the next step without ever asking for a sale. Increasingly, hair loss clinics to distribute newsletters through online channels (e.g. in email campaigns and as PDFs on the company website).
Technological Expertise
The PR and marketing community has embraced technology with open arms, transforming basic marketing concepts into sophisticated, tech-driven systems and solutions. As a result, a primary concern of growth-oriented hair loss clinics is the need to increasingly incorporate technological marketing solutions into the marketing mix. Despite the initial cost associated with many technological solutions, the long-term payoff for the right technologies almost always outweighs the upfront expense.
Email Campaigns
Today's consumers are extremely tech-savvy. They rely on social media and email to both receive and transmit brand messages. So if you can deliver messaging to your customers' inboxes, the likelihood it will be seen and read by a large percentage of recipients is extremely high. In many hair loss clinics, the real challenge is compiling a substantive quantity of qualified email addresses. If you're working under a tight deadline or can't afford the time to create lists in-house, consider purchasing email lists from premium providers.
Additional Marketing Advice and Related Articles
We would like to share these additional resources with you.
---
Conversation Board
Looking for more information about how to market a hair loss clinic? If so, we want to hear from you. Send us your comments and questions, and we, along with other business owners who visit our site, will do our best to help you.
Considering Starting a Hair Loss Clinic?
For tips on how to start a hair loss clinic, here are some more appropriate better resources for you:
Do You Offer Products or Services to Hair Loss Clinics?
If you consider hair loss clinics to be sales prospects, there's more useful information for you elsewhere on our site. These guides are more appropriate for you:
Mailing Lists for Hair Loss Clinics


More Marketing Guides
If you are eager to get marketing tips for a different industry, please browse our directory of marketing guides below.
Browse more marketing resource guides: