Marketing a Hardware Store
Promotional tactics for hardware stores are exceptionally diverse. But in our experience, there are a handful of tips and strategies that will deliver the best return for your marketing efforts.
Marketing is a tricky business discipline, especially for inexperienced entrepreneurs who possess more enthusiasm than expertise.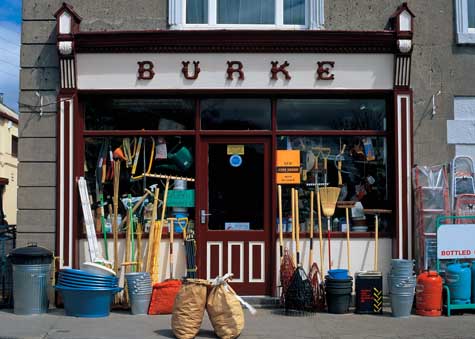 In some businesses, marketing takes a back seat to sales and operations. That's a mistake because without marketing, your brand messages aren't being heard. On the upside, great marketing is a real possibility for a hardware store willing to adapt its strategy to the demands of the marketplace.
Discounts
Most consumers respond positively to discounts whether they are perceived or real; hardware store shoppers treat value as an invitation to buy. Orchestrated discount programs communicate value because they create the perception that the customer is getting more for less. However, for consumers located in the hardware store sector, you won't get far with discounts unless you communicate clear value. For better results, consider rotating the products you discount to incentivize customers to monitor your marketing channels.
Expand Your Advertising Options
Take a look around the industry. Chances are, you'll see companies using a vast array of advertising vehicles to communicate brand messages. When it comes to hardware stores, the challenge is identifying the advertising solutions that are appropriate for your customers and consistent with your marketing goals. These days, hardware stores get solid marketing results from online channels capable of streaming high value content to a large, yet targeted customer base. In general, if your competitors know more about promoting their business online than you, you may lose market share.
Marketing Collateral
Every piece of collateral your hardware store creates is a tangible reflection of your brand distinctive and core values. Some pieces of collateral can be customized for recipients, while others serve a more generic purpose. Either way, you have a stake in making sure it gets into the right hands. For example, if you're spending good money on a direct mail collateral, it's worthwhile to invest in a premium mailing list from a leading mailing list provider. If you're like most business owners, you invest substantial resources in the creation of quality collateral. If you don't invest similar resources in mailing lists and other distribution channels, your hardware store's investment in collateral will be pointless.
More Marketing Tips and Related Articles
Given your interest in marketing and in hardware stores, you might find these additional resources to be of interest.
Creating an Effective Marketing Strategy


---
Conversation Board
Do you have any more tips about marketing hardware stores? If so, submit your comments and suggestions so other business owners can learn from your experience.
Ready to Start Your Own Hardware Store?
For those who want to open a hardware store, here are some more appropriate better resources for you:
Do You Offer Products or Services to Hardware Stores?
If you consider hardware stores to be sales prospects, this isn't the ideal place for you on our site. These guides are more appropriate for you:
Mailing Lists for Hardware Stores


More Marketing Guides
If you are looking for marketing advice for a different kind of business, please browse our directory of marketing guides below.
Browse more marketing resource guides: