Marketing a Hunting Business
The key to success in marketing a hunting business is to combine time-tested marketing techniques with the most cutting edge strategies in today's marketplace.
A snazzy logo, glossy brochure and must-have brand merchandise mean nothing apart from a robust marketing strategy.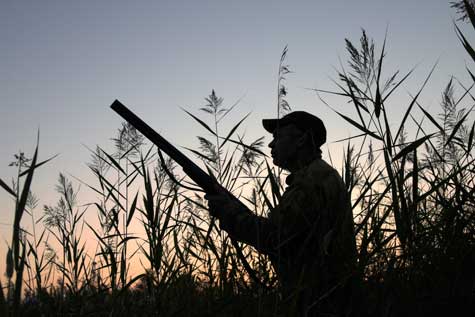 Top performers habitually integrate sound marketing concepts with market demands.
Bundling
Today's marketplace is all about perceived value. The more you can do to communicate value to consumers, the more likely it is that they will respond positively to your messaging. Businesses that bundle products tap into the market's psyche by creating the perception (real or imagined) of cost-savings. Most hunting businesses can use bundling to communicate value to their base. Will the profit margins be the same as they would be if you sold the bundled products separately? Probably not. But you'll make up for it by achieving higher sales volumes and net profits.
Why Branding Matters
Branding isn't just a marketing buzzword. It's a core concept for businesses trying to entrench themselves in consumer consciousness. Any and every hunting business has brand characteristics. Smart marketing strategies differentiate and reinforce brand identity. Companies that incorporate brand positioning into their normal marketing routines gradually accumulate higher brand values and are rewarded by consumers.
ROI
Every marketing tactic you use has to deliver results. You can't afford to waste money on ineffective tactics for your hunting business.
Professional mailing lists improve ROI even further. Vendors can filter your lists to likely buyers, reducing mailing costs and increasing the impact of your direct mail campaigns.
More Marketing Tips and Related Articles
Want to learn more? Start with these recommended resources.
---
Conversation Board
For hunting businesses, good advice can be hard to find. If you have firsthand marketing experience to share, we invite you to submit your comments below. Questions are also welcome and we will try to reply ASAP.
Ready to Start Your Own Hunting Business?
For those who want to open a hunting business, here are some more appropriate better resources for you:
Do You Offer Products or Services to Hunting Businesses?
If you consider hunting businesses to be sales prospects, there's more useful information for you elsewhere on our site. These guides are more appropriate for you:
Mailing Lists for Hunting Businesses


More Marketing Guides
If you are eager to get marketing tips for a different industry, please browse our directory of marketing guides below.
Browse more marketing resource guides: