Marketing a Kosher Food Business
A profitable Kosher food business is about more than supply and demand. It's about designing ways to entice new customers to engage with your products and to encourage existing customers to increase the frequency of their purchases.
Novice marketers are typically unprepared for the challenge of promoting brands and products in the competitive arena.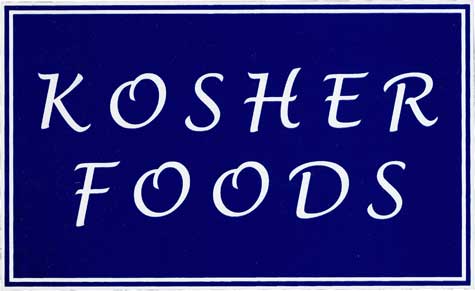 Top performers habitually integrate sound marketing concepts with market demands.
Mailings
At some point, your Kosher food business will engage in direct marketing. Direct mail has the advantage of delivering targeted messaging to qualified contacts within your company's market segment. Third-party providers have a reputation for generating accurate mailing lists that can be sorted to accommodate niches and subsections of the market. By investing in premium mailing lists for direct mail, email, and telemarketing campaigns, you gain the assurance that your lists are always accurate and up-to-date.
Broadcast Advertising
Broadcast advertising has clearly taken some hits over the past couple of decades. The number of consumers who tune-in to local TV and radio has plummeted, and the industry has struggled to regain its footing. However, it would be a mistake to discount broadcast advertising entirely. Many Kosher food businesses are leveraging broadcast media to perform specific aspects of their marketing strategies. Today's broadcast marketing solutions have the ability to target a geographically concentrated sector of the marketplace. For example, many people limit their radio listening to their daily commute. When broadcast strategies are applied to Kosher food businesses, the target audience is almost always local or regional. For broader reach, you'll likely need to look beyond broadcast venues and explore other online and offline marketing vehicles.
Competitive Awareness
Competitive awareness is the starting point for creativity in marketing. Innovation is desirable in marketing, but if your company doesn't maintain a presence in the channels that are being used by other Kosher food businesses, there's a good chance that you're missing something. At a minimum, we recommend seeking a third-party perspective before you adopt any innovations that dramatically alter your marketing model.
More Articles on Marketing
Given your interest in marketing and in Kosher food businesses, you might find these additional resources to be of interest.
Selling a Kosher Food Business


---
Conversation Board
Good advice often comes from your peer business owners. Do you have any tips or advice on marketing a Kosher food business? We'd love it if you could share them by posting a comment below. What marketing tactics work well for you?
Ready to Start Your Own Kosher Food Business?
For those who want to open a Kosher food business, here are some more appropriate better resources for you:
How to Start a Kosher Food Business


Sell to Kosher Food Businesses?
If you want information on how to sell to Kosher food businesses, this isn't the ideal place for you on our site. These guides are more appropriate for you:
Selling to Kosher Food Businesses
Mailing Lists for Kosher Food Businesses


More Marketing Guides
If you are looking for marketing advice for a different kind of business, please browse our directory of marketing guides below.
Browse more marketing resource guides: