Marketing Tactics for Niche Markets
Marketing a Lake Resort
You have to be light on your feet to stay ahead of the curve these days, especially when you're promoting a lake resort. We have the information you need to create a nimble, yet effective marketing strategy for your business.
Think tired marketing collateral is all you need to succeed in today's marketplace? Think again!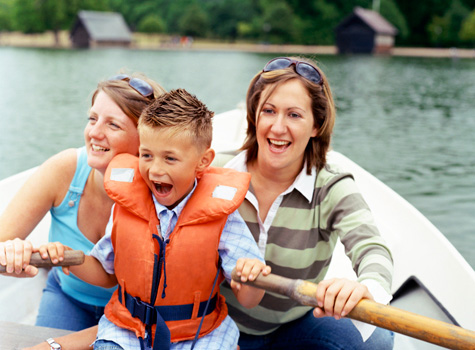 Customer loyalty isn't what it used to be. Cash is king in today's marketplace, so your marketing plan needs to focus on value messages.
Technological Expertise
The PR and marketing community has embraced technology with open arms, transforming basic marketing concepts into sophisticated, tech-driven systems and solutions. The consequence for lake resorts is the need to increasingly incorporate technological marketing solutions into the marketing mix. If possible, business owners should gravitate toward technologies that deliver greater ROI than traditional marketing channels.
Sponsorships
Interested in promoting your business in the public square? Then consider sponsorships, a time-tested tactic for marketing lake resorts. The goal is to increase sales by generating visibility and goodwill about your company and/or your market offerings. But if you aren't deliberate, you can invest big bucks in sponsorships and receive little return for your investment. A strategic sponsorship targets actual lake resort patrons. To minimize costs and multiply outcomes, consider teaming up with a complementary business to co-sponsor targeted events.
Media Monitoring
Many marketing techniques are easy to evaluate. Direct mail can be evaluated by tallying the cost of inputs (e.g. a premium mailing list, printing, postage, etc.) and measuring the number of customer responses you receive from the campaign. The difficulty comes when you are tasked with quantifying market presence and brand influence. Fortunately, media monitoring has the ability to give your lake resort a sense of market presence and other variables that are difficult to quantify. If executed properly, media monitoring can help your brand get ahead of negative messaging and exert greater influence over news cycles.
Have Friends Who Might Like This Article?

Share this on Twitter
Let them know on LinkedIn
Ready to Learn More? We Think You Might Like These Articles:
---
Additional Resources for Entrepreneurs