Marketing a Laundromat
There is little room for error in marketing a laundromat in today's economy. Fortunately, we have the information you need to stay ahead of the curve and outperform the rest of the field.
The marketing model for a laundromat is a case study in business evolution, with innovative tactics and techniques being rolled out on a continuous basis.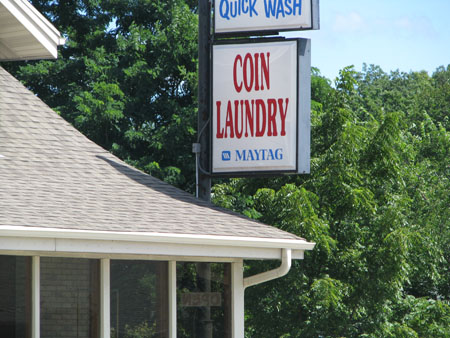 It's not hard to convince most business owners that marketing plays a vital role in strategic planning. With marketing pressure at an all-time high, your business needs to incorporate tactics designed to position a laundromat at the top of the heap.
Public Relations Strategies
Marketing and public relations are two distinct promotional disciplines. While marketing flows blatant advertising messages to audiences, PR takes a more educational and informative approach. For example, if you buy a premium mailing list and use it to conduct a direct mail campaign, that's marketing. On the other hand, if the Sunday paper runs a story about your laundromat, that's PR. The art of storytelling is a core PR competency. Storylines need to be believable and objective while communicating your brand's strengths and value proposition.
Customer Awareness
Many of the highest performing laundromats go out of their way to maintain clear channels of communication with their customers. In this market sector, managers and promoters need to be extremely familiar with their customers' needs and purchasing preferences. Why? Because without a thorough understanding of buyer mindsets, it is impossible to accurately predict which tactics will deliver results. By improving market awareness, small companies can often establish more meaningful customer connections than their competitors.
Leveraging Print Ads
Print advertising has been a marketing staple for laundromats. Historically, Gutenberg's invention has been used for a broad range of commercial and promotional applications. Online advertising has clear benefits. But that doesn't mean you should stop advertising your laundromat through traditional print ad mediums. These days, the key to effective print advertising is to align the publication with your business goals and ROI requirements.
More Articles on Marketing
Given your interest in marketing and in laundromats, you might find these additional resources to be of interest.
---
Conversation Board
What challenges have you experienced in marketing your laundromat? How did you overcome those challenges? If you have practical insights about marketing, we'd like to hear from you.
Ready to Start Your Own Laundromat?
For those who want to open a laundromat, here are some more appropriate better resources for you:
How to Start a Laundries Business


Do You Offer Products or Services to Laundromats?
If you consider laundromats to be sales prospects, this isn't the ideal place for you on our site. These guides are more appropriate for you:
More Marketing Guides
If you are looking for marketing advice for a different kind of business, please browse our directory of marketing guides below.
Browse more marketing resource guides: