Marketing a Newspaper Delivery Business
Trying to market a newspaper delivery business? It's a crowded marketplace, but with dedication and persistence, great marketing can help your business outperform larger competitors.
We see marketing as the great equalizer, a business discipline capable of dramatically increasing a small company's footprint in the marketplace.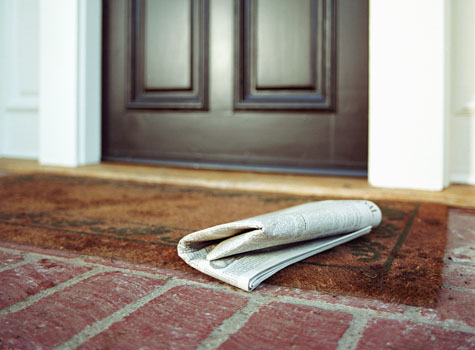 Top performers habitually integrate sound marketing concepts with market demands.
Niche Marketing
A niche marketing approach is a good fit for small businesses, particularly newspaper delivery businesses trying to establish a larger footprint in a targeted market segment. Niche marketing isn't new. It's been around for years and has proven to be most effective for firms that understand their key strengths and core audience.
Many companies facilitate niche marketing by providing specialty mailing lists. These lists are targeted and filtered, and deliver greater focus to your company's direct mail campaigns. Specialty mailing lists from top-rate providers take the niche concept a step further by giving you measured insights about consumer behaviors within the niche.
Viral Marketing
Viral marketing is one of the most elusive marketing techniques in a small business owner's arsenal. By including viral elements in a campaign for a newspaper delivery business, you ultimately have to cross your fingers and hope for the best. But despite the risk, viral marketers can influence the likelihood of success. One strategy is to launch a viral marketing initiative by inviting a select group of customers to test your products and post their experiences on their social networking pages.
Make Sure You Have a Good Business Sign
A great sign is a 24/7 marketing tool for your company. Even though newspaper delivery businesses are very different from each other, signage can be used by any newspaper delivery business to communicate the company's value to their customers. Visibility, branding elements and other considerations are all factors in the design and size of your operation's business signage.
Given the fact that signage in newspaper delivery businesses has unique characteristics, avoid glossing it over as an afterthought. This is not a decision to rush into. Spend some time thinking about the attributes of a good business sign for your unique needs before you purchase a new sign.
More Marketing Tips and Related Articles
Ready to learn more? You may find these additional resources to be of interest.
Selling a Newspaper Delivery Business


---
Conversation Board
Did you find our tips for marketing a newspaper delivery business to be useful? Is there anything we forgot to mention? If so, we would love to hear your comments, questions and tips on this topic.
Considering Starting a Newspaper Delivery Business?
For tips on how to start a newspaper delivery business, these resources provide helpful advice:
How to Start a Newspaper Delivery Business


Do You Offer Products or Services to Newspaper Delivery Businesses?
If you consider newspaper delivery businesses to be sales prospects, this isn't the ideal place for you on our site. These guides are more appropriate for you:
Selling to Newspaper Delivery Businesses
Mailing Lists for Newspaper Delivery Businesses


More Marketing Guides
If you are eager to get marketing tips for a different industry, please browse our directory of marketing guides below.
Browse more marketing resource guides: