Marketing a Painting Contractors Business
You have to be light on your feet to stay ahead of the curve these days, especially when you're promoting a painting contractors business. We have the information you need to create a nimble, yet effective marketing strategy for your business.
Think tired marketing collateral is all you need to succeed in today's marketplace? Think again!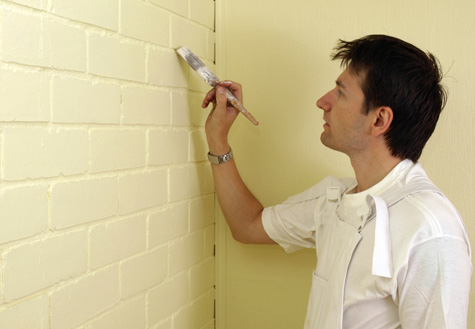 A lack of marketing experience can sometimes be overcome through persistence and innovation, two key features of painting contractors business market leadership.
Promotional Calendars
The best laid marketing agendas can quickly get fouled up, especially in fast-paced painting contractors businesses. A strategy chocked full of time-sensitive ad placements and other tactics can devolve into a tangled mess of overlapping deliverables unless it is coordinated in a promotional calendar. Good calendars include not only tactical deadlines, but also schedules for the inputs (e.g. staff assets, vendors, etc.) that are required to execute strategic objectives. When used in tandem with a quality mailing list provider, promotional calendars can ensure the continuous execution of direct mail campaigns.
Hiring A Marketing Firm
Sooner or later, most painting contractors business operations turn to marketing firms for guidance. In this industry, marketing is all about outcomes, and marketing firms consistently deliver better results than in-house personnel for whom marketing is a secondary role. Does a marketing firm cost money? Sure, but not as much as you may think. When it's time to look for a marketing firm to represent your painting contractors business, it's important to find a firm with proven experience in the industry. Marketing firms that lack industry experience are sometimes unfamiliar with competitive marketing channels and may not understand the value propositions that dominate industry messaging.
Newsletters
Despite the unrelenting demands of generating content on a monthly or quarterly basis, a company newsletter has promising potential as a marketing device. Unlike flyers and other advertising mediums, newsletters have an informational focus. In fact, the best newsletters encourage customers to take the next step without ever asking for a sale. These days, painting contractors businesses to distribute newsletters through online channels (e.g. in email campaigns and as PDFs on the company website).
More Articles on Marketing
Given your interest in marketing and in painting contractors businesses, you might find these additional resources to be of interest.
Selling a Painting Contractors Business


---
Conversation Board
What challenges have you experienced in marketing your painting contractors business? How did you overcome those challenges? If you have practical insights about marketing, we'd like to hear from you.
Ready to Start Your Own Painting Contractors Business?
For those who want to open a painting contractors business, here are some more appropriate better resources for you:
Starting a Painting Contractors Business


Sell to Painting Contractors Businesses?
If you want information on how to sell to painting contractors businesses, this isn't the ideal place for you on our site. These guides are more appropriate for you:
Selling to Painting Contractors Businesses
Mailing Lists for Painting Contractors Businesses


More Guides on How to Market a Company
If you are looking for marketing advice for a different kind of business, please browse our directory of marketing guides below.
Browse more marketing resource guides: