How Can I Improve Our Marketing
Marketing a Potato Chips Business
A profitable potato chips business is about more than supply and demand. It's about designing ways to entice new customers to engage with your products and to encourage existing customers to increase the frequency of their purchases.
Marketing is much more than classified ads, business cards, and brochures.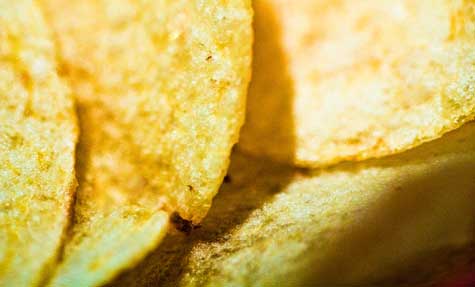 We've got a hunch you'll be successful in starting a potato chip company. All it takes is the right recipe, resources and a willingness to compete.
Business savvy entrepreneurs usually have a solid foundation in marketing. Unfortunately, it's takes more than a basic business mindset to achieve total market visibility. You will also have to become a student of specific marketing strategies for a potato chips business.
Generating Buzz
Good buzz is a mythical creature in marketing circles. Although it's rumored to exist, it's hard to nail down. You've heard it said before: Word of mouth is the best form of promotion for products and brands. For a potato chips business, meaningful brand conversations have the ability to transform the impact of your marketing efforts. The process begins with developing communication vehicles and mechanisms that invite discussion. With minimal effort, you can instigate conversations through social media and other communication vehicles favored by today's consumers.
Public Relations Strategies
Public relations is more subtle, but no less powerful than a full-blown marketing push. When potato chips businesses leverage PR, they tell thought-provoking stories about their brand and products. In the process, they establish themselves as thought leaders and encourage the marketplace to give them a second look. Since PR leverages media outlets, it may cost nothing to acquire media placements that feature interesting storylines about your products and brand. The trick is learning how to pitch storylines to media professionals without sounding too promotional or sales-oriented.
Geolocational Marketing
Have you noticed that almost everyone has a smartphone these days? Savvy marketers believe that smartphone marketing is the next big promotional trend and are investing in strategies that leverage the mobile computing power of today's consumers. Equipped with GPS components, today's smartphones give consumers the ability to perform navigation and other geolocational tasks. Since you're a potato chips business marketer, geolocational features can be a powerful weapon in your marketing arsenal. Talk to a professional marketing firm about how you can tap into geolocational resources as a way to draw mobile consumers to your products. There are many ways to influence consumers through mobile GPS. However, in its simplest form, geolocational marketing enables consumers to identify a potato chips business that is closest to their present location.
Have Friends Who Might Like This Article?

Share this on Twitter
Let them know on LinkedIn
Ready to Learn More? We Think You Might Like These Articles:
---
Additional Resources for Entrepreneurs