Marketing a RV Dealership
Marketing a RV dealership can be a daunting task for new entrepreneurs. But with consumer demand on the rise, marketing skills are becoming increasingly important for RV dealership owners and managers.
In a RV dealership, exceptional product quality is only part of the struggle to meet revenue goals.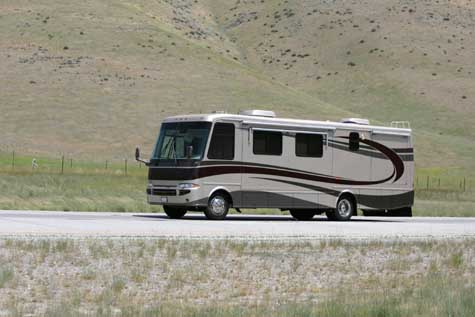 Customer loyalty isn't what it used to be. These days, customers expect value and nothing communicates value more than a solid marketing plan.
Managing Negative Publicity
Not sure how to handle negative PR? You're not alone. It's a probably faced by many RV dealerships. The worst way to handle negative buzz is to put off developing a response until reporters are pounding on your door, demanding a comment from a company spokesperson. At Gaebler, we advise our business partners to have an updated crisis response plan in place at all times. Since part of your crisis response may involve direct mail, we also recommend working with quality mailing list providers to obtain accurate contact lists.
Strategic Partnerships
When multiple interests join together in a strategic partnership, they gain RV dealerships economies of scale, not to mention a larger promotional footprint. Joint ad campaigns, mailings and other marketing initiatives can be conducted on either a short- or long-term basis, as long as each partner is involved in the creation of messaging and has approval authority over the content that is released.
Price Matching
In a difficult economy, consumers expect businesses to engage in a certain amount of price matching. The principle is simple: Since pricing is a primary factor in product selection, your business agrees to match advertised competitor pricing. Without price matching, if they can locate lower pricing from a competing RV dealership, potential clients will abandon your brand in droves. So whether you like it or not, pricing is a necessary element of your overall marketing strategy. If your business isn't prepared to match standard price points, you'll need to adjust your business model and pricing structure to accommodate the rates that are being charged by other RV dealerships in your area.
More Articles on Marketing
Given your interest in marketing and in RV dealerships, you might find these additional resources to be of interest.
---
Conversation Board
The art of marketing RV dealerships is vast. Send us your tips, advice, comments and questions, and let's continue the conversation!
Ready to Start Your Own RV Dealership?
For those who want to open a RV dealership, these resources provide helpful advice:
Sell to RV Dealerships?
If you consider RV dealerships to be sales prospects, there's more useful information for you elsewhere on our site. Try these instead:
Mailing Lists for RV Dealerships


More Guides on How to Market a Company
If you are looking for marketing advice for a different kind of business, please browse our directory of marketing guides below.
Browse more marketing resource guides: