Marketing a Recording Studio
The key to success in marketing a recording studio is to combine time-tested marketing techniques with the most cutting edge strategies in today's marketplace.
Need to improve the effectiveness of your marketing channels for your recording studio? That's becoming a common theme these days, especially in this market sector.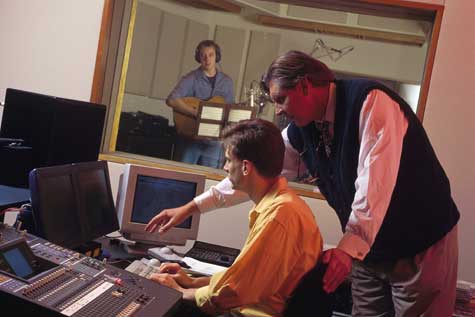 Staying on track requires attention to detail and a commitment to foundational marketing principles.
Industry Resources
Lone rangers don't survive long in a recording studio. An awareness of industry resources can mitigate the isolation of ownership and result in a more stable (and more productive) leadership experience. The best resources are usually the ones that leverage industry-specific experience and the input of proven veterans.
Building A Community Around Your Brand
Does your business have a social media presence? If not, you may be falling behind the rest of the marketplace. Although they invest heavily in other marketing channels, most recording studios need to do a better job connecting with their customers. Direct mail campaigns featuring mailing lists from a reliable list partner can jumpstart a social media drive by expanding your customer base and alerting them to your social media presence.
Sponsorships
Event and team sponsorships are a proven method for raising the public profile of recording studios. Successful sponsorships create connections with customers; ineffective ones alienate customers and drain your marketing budget. A strategic sponsorship targets actual recording studio patrons. To minimize costs and multiply outcomes, consider teaming up with a complementary business to co-sponsor targeted events.
More Articles on Marketing
Given your interest in marketing and in recording studios, you might find these additional resources to be of interest.
---
Conversation Board
Looking for more information about how to market a recording studio? If so, we want to hear from you. Send us your comments and questions, and we, along with other business owners who visit our site, will do our best to help you.
Considering Starting a Recording Studio?
For tips on how to start a recording studio, here are some more appropriate better resources for you:
Starting a Recording Studios Business


Sell to Recording Studios?
If you want information on how to sell to recording studios, there's more useful information for you elsewhere on our site. Try these instead:
Mailing Lists for Recording Studios


More Marketing Guides
If you are eager to get marketing tips for a different industry, please browse our directory of marketing guides below.
Browse more marketing resource guides: