Marketing a Teddy Bears Business
Small and medium size teddy bears businesses can compete and even outperform larger competitors. All it takes is the right marketing plan.
It's a misconception that small businesses can't compete with larger companies when it comes to marketing.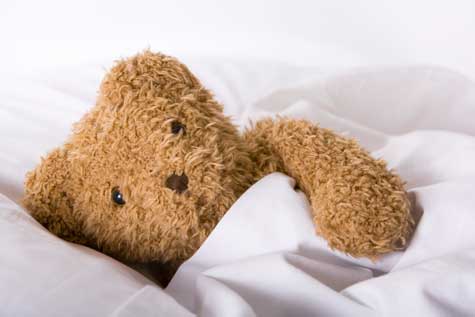 A lack of marketing experience can sometimes be overcome through persistence and innovation, two key features of teddy bears business market leadership.
Why Branding Matters
Think of branding as a consumer shortcut. Since the average consumer doesn't have time to thoroughly evaluate every product that crosses their path, they make buying decisions based on the brands they trust. Any and every teddy bears business possesses brand value. Some brands struggle to achieve recognition with consumers while others seem to be quickly embraced by the marketplace. Companies that incorporate brand positioning into their normal marketing routines gradually accumulate higher brand values and are rewarded by consumers.
Niche Marketing
A niche marketing approach is a good fit for small businesses, particularly teddy bears businesses trying to establish a larger footprint in a targeted market segment. To be effective, niche marketing requires attention to the kinds of details many businesses overlook. A keen awareness of your company's unique value proposition is a prerequisite for success in this approach.
Furthermore, niche marketing means tailoring resource acquisitions to the needs of your market segment. For example, top providers can focus mailing lists to the specific requirements of your market niche.
Leveraging Print Ads
Print advertising has been a marketing staple for teddy bears businesses. Historically, Gutenberg's invention has been used for a broad range of commercial and promotional applications. Online advertising has clear benefits. But that doesn't mean you should stop advertising your teddy bears business in printed media. The difference is that it's more important than ever to make sure the publications you target reach the right people. Publications geared toward large, general readerships tend to be less productive than publications that are read by likely buyers of your products and services.
More Articles on Marketing
Given your interest in marketing and in teddy bears businesses, you might find these additional resources to be of interest.
Creating an Effective Marketing Strategy
Selling a Teddy Bears Business


---
Conversation Board
Did we forget to any good ideas on marketing a teddy bears business? If so, tell us about your marketing experiences. What has worked for you? What didn't work at all?
Ready to Start Your Own Teddy Bears Business?
For tips on how to start a teddy bears business, here are some more appropriate better resources for you:
Starting a Teddy Bears Business


Do You Offer Products or Services to Teddy Bears Businesses?
If you consider teddy bears businesses to be sales prospects, this isn't the ideal place for you on our site. These guides are more appropriate for you:
Selling to Teddy Bears Businesses
Mailing Lists for Teddy Bears Businesses


More Guides on Marketing a Business
If you are eager to get marketing tips for a different industry, please browse our directory of marketing guides below.
Browse more marketing resource guides: