Marketing an Advertising Agency
Trying to market an advertising agency? It's a crowded marketplace, but with dedication and persistence, great marketing can help your business outperform larger competitors.
Still looking for a way to effectively market your advertising agency? Unfortunately, there is a fine line between capturing buyers' attention and blending into the background.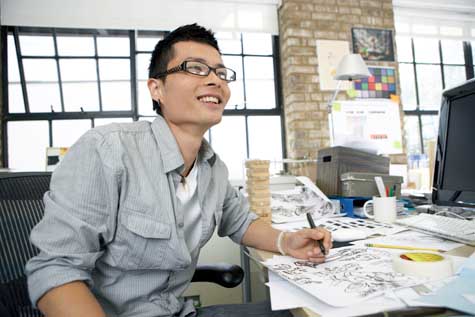 Customer loyalty isn't what it used to be. With cost concerns becoming more important to buyers, value messaging is rising to the fore as a strategic marketing priority.
Managing Negative Publicity
Not sure how to handle negative PR? You're not alone. It's a probably faced by many advertising agencies. But the time to address your response to negative publicity is before it happens. If you wait until a crisis hits, it's already too late to control the message. PR savvy advertising agencies work with consultants to develop a crisis response plan that can be executed on a moment's notice. In a crisis, accurate contact lists can be a lifesaver. A top quality mailing list provider can provide fast turnaround times on up-to-date and filtered lists.
Coupons
Think you know all there is to know about coupling? Maybe not, at least when it comes to using coupons for advertising agency advertising. Percentage discounts, volume discounts, and bundling offers are standard coupon fare. In a typical coupon scenario, advertising agency operations leverage couponing to entice first-time customers to make initial contact with the brand. Coupled with other marketing techniques, a steady stream of legitimate coupon promotions can incentivize periodic customers to increase the frequency of purchases from your company.
When It's Time to Rebrand
Rebranding can be the cornerstone of a successful marketing strategy. But unfortunately, many business owners choose to rebrand simply because they aren't sure what else to do. Rebranding is an intentional marketing technique designed to deliver long term results. For an advertising agency, owners are often inspired to rebrand after analysis has demonstrated that the current brand is losing its impact in the marketplace. Unless you are confident that you possess the skills necessary to rebrand your business, we advise consulting with a professional marketing firm before you introduce a new brand to your customers.
More Marketing Tips and Related Articles
Given your interest in marketing and in advertising agencies, you might find these additional resources to be of interest.
---
Conversation Board
Good advice often comes from your peer business owners. Do you have any tips or advice on marketing a advertising agency? We'd love it if you could share them by posting a comment below. What marketing initiatives have you tried and how did they work out for you?
Considering Starting an Advertising Agency?
For tips on how to start an advertising agency, these resources provide helpful advice:
Do You Offer Products or Services to Advertising Agencies?
If you consider advertising agencies to be sales prospects, this isn't the ideal place for you on our site. These guides are more appropriate for you:
Selling to Advertising Agencies
Mailing Lists for Advertising Agencies


More Marketing Guides
If you are looking for marketing advice for a different kind of business, please browse our directory of marketing guides below.
Browse more marketing resource guides: