Marketing an Aircraft Transport Business
Marketing an aircraft transport business can be a daunting task for new entrepreneurs. But with consumer demand on the rise, marketing skills are becoming increasingly important for aircraft transport business owners and managers.
For an aircraft transport business, a great business model doesn't guarantee solid revenues.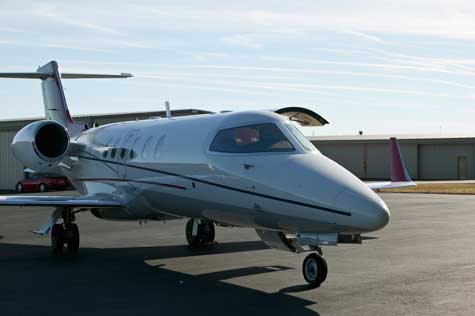 With a little luck and lot of hard work, any aircraft transport business can achieve greater marketing dominance through strategic marketing and robust value messaging
When It's Time to Rebrand
There are many reasons why it might be time to begin a rebranding initiative - but a lack of alternative tactics is not one of them. Rebranding is an intentional marketing technique designed to deliver long term results. For an aircraft transport business, the time to rebrand is when your current brand is outdated or no longer in sync with the needs of the marketplace. All businesses change over time and rebranding can bring your business profile in line with your current core competencies. Unless you are confident that you possess the skills necessary to rebrand your business, we advise consulting with a professional marketing firm before you introduce a new brand to your customers.
Directories
There are many different kinds of directories in which to list an aircraft transport business. When all of your competitors are listed in a directory, you have no choice in the matter. To keep pace, competitive businesses must include the same directories in their plans for marketing aircraft transport businesses to market segments. Premium directories may or may not deliver the ROI you expect to receive from paid marketing vehicles. Regardless of whether it is a premium or free listing opportunity, every directory needs to be evaluated on its own merits. Some directories may also let you list more than your name and contact information, so be sure to ask whether your listing can include a logo and other information about your business.
Building A Community Around Your Brand
There is a reason why so many businesses are incorporating social media into their marketing and PR strategies. Social media attracts followers and creates brand advocates. Whether they realize it or not aircraft transport businesses need to do a better job connecting with their customers. There are many ways to launch a social media strategy. In our experience, it's helpful to begin with a direct mail campaign. Using vendor-provided mailing lists, you can broaden your reach by informing new contacts as well as established customers about your presence on popular sites like Facebook, Twitter and LinkedIn.
More Articles on Marketing
These additional resources offer more insights into marketing, aircraft transport businesses, and related topics.
Selling an Aircraft Transport Business
---
Conversation Board
What challenges have you experienced in marketing your aircraft transport business? How did you overcome those challenges? If you have practical insights about marketing, we'd like to hear from you.
Ready to Start Your Own Aircraft Transport Business?
For those who want to open an aircraft transport business, these resources provide helpful advice:
How to Start an Aircraft Transport Business


Do You Offer Products or Services to Aircraft Transport Businesses?
If you want information on how to sell to aircraft transport businesses, this isn't the ideal place for you on our site. These guides are more appropriate for you:
Selling to Aircraft Transport Businesses
Mailing Lists for Aircraft Transport Businesses


More Marketing Guides
If you are eager to get marketing tips for a different industry, please browse our directory of marketing guides below.
Browse more marketing resource guides: