Marketing an Alarm Systems Dealership
The task of promoting an alarm systems dealership has to receive the highest priority in your organization. But what marketing techniques and strategies are successful in the current economy?
As a business owner, it's imperative to understand that your financial metrics are inextricably linked to your marketing capacity.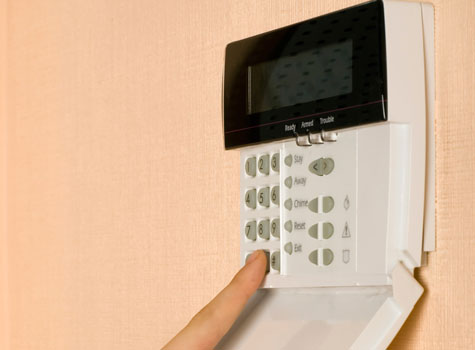 Some marketing concepts are just common sense. Unfortunately, it's takes more than a basic business mindset to achieve total market visibility. You will also have to become a student of specific marketing strategies for an alarm systems dealership.
Customer Awareness
Many of the highest performing alarm systems dealerships go out of their way to maintain clear channels of communication with their customers. Consequently, market analysis has become a business priority. More often than not, failure to maintain a robust connection with the marketplace translates into poor brand recognition and lackluster sales. On the other hand, businesses that are in touch with their customers' preferences and pressure points are better equipped to create marketing strategies that connect with buyers.
Building A Community Around Your Brand
Social media is an up and coming marketing channel, primarily because it coalesces a community around brands. Although they invest heavily in other marketing channels, most alarm systems dealerships need to do a better job connecting with their customers. There are many ways to launch a social media strategy. In our experience, it's helpful to begin with a direct mail campaign. Using vendor-provided mailing lists, you can broaden your reach by informing new contacts as well as established customers about your presence on popular sites like Facebook, Twitter and LinkedIn.
Newsletters
Newsletters can pack a promotional punch. How? By subtly using information to promote the benefits of your products and services. Unlike flyers and other advertising mediums, newsletters have an informational focus. In fact, the best newsletters encourage customers to take the next step without ever asking for a sale. Increasingly, alarm systems dealerships to distribute newsletters through online channels (e.g. in email campaigns and as PDFs on the company website).
More Articles on Marketing
Based on your interests, we think you may find these additional resources to be of interest.
Selling an Alarm Systems Dealership


---
Conversation Board
Still have questions about marketing a alarm systems dealership? Great. We always welcome feedback and we'll do our best to respond to your questions.
Ready to Start Your Own Alarm Systems Dealership?
For those who want to open an alarm systems dealership, these resources provide helpful advice:
How to Start an Alarm Systems Dealership


Do You Offer Products or Services to Alarm Systems Dealerships?
If you consider alarm systems dealerships to be sales prospects, this isn't the ideal place for you on our site. Try these instead:
Selling to Alarm Systems Dealerships
Mailing Lists for Alarm Systems Dealerships


More Guides on How to Market a Company
If you are eager to get marketing tips for a different industry, please browse our directory of marketing guides below.
Browse more marketing resource guides: