Marketing an Answering Service
Promotional tactics for answering services are exceptionally diverse. But in our experience, there are a handful of tips and strategies that will deliver the best return for your marketing efforts.
Multiple marketing factors affect bottom line profitability. However, great marketing strategies share a common characteristic.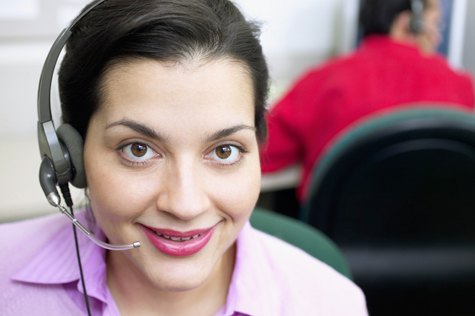 Ready for some marketing advice that will help you grow your business? The most successful answering services achieve market dominance through the careful execution of deliberate strategies. The inclusion of innovative tactics and techniques is important, but the consistent application of sound marketing principles may be the most important factor in raising your brand's visibility with buyers.
Bundling
Messaging matters - but only to the degree that it communicates value to cost-conscious consumers. Businesses that bundle products tap into the market's psyche by creating the perception (real or imagined) of cost-savings. Most answering services can leverage bundling to improve sales and attract new customers to the brand. Since the bundling concept is based on discounts, consumers expect to pay less for the bundle than they would if they were to buy the products separately, so you'll need to make sure your bundle offers real value to buyers.
Public Relations Strategies
Public relations is more subtle, but no less powerful than a full-blown marketing push. For example, if you buy a premium mailing list and use it to conduct a direct mail campaign, that's marketing. On the other hand, if the Sunday paper runs a story about your answering service, that's PR. The art of storytelling is a core PR competency. Storylines need to be believable and objective while communicating your brand's strengths and value proposition.
Technological Expertise
The PR and marketing community has embraced technology with open arms, transforming basic marketing concepts into sophisticated, tech-driven systems and solutions. One of the things that needs to be considered by answering services is the need to increasingly incorporate technological marketing solutions into the marketing mix. Despite the initial cost associated with many technological solutions, the long-term payoff for the right technologies almost always outweighs the upfront expense.
More Articles on Marketing
Given your interest in marketing and in answering services, you might find these additional resources to be of interest.
Creating an Effective Marketing Strategy
---
Conversation Board
Are there any marketing tips you would recommend to business owners? If so, please let us know by posting a comment below.
Considering Starting an Answering Service?
For tips on how to start an answering service, here are some more appropriate better resources for you:
How to Start an Answering Service


Do You Offer Products or Services to Answering Services?
If you consider answering services to be sales prospects, this isn't the ideal place for you on our site. These guides are more appropriate for you:
Mailing Lists for Answering Services


More Marketing Guides
If you are eager to get marketing tips for a different industry, please browse our directory of marketing guides below.
Browse more marketing resource guides: