Marketing an Auto Leasing Business
The value and earning capacity of an auto leasing business largely depends on the quality of its marketing efforts. But great marketing takes a lot more than hanging a shingle and hoping for the best.
Marketing is a tricky business discipline, especially for inexperienced entrepreneurs who possess more enthusiasm than expertise.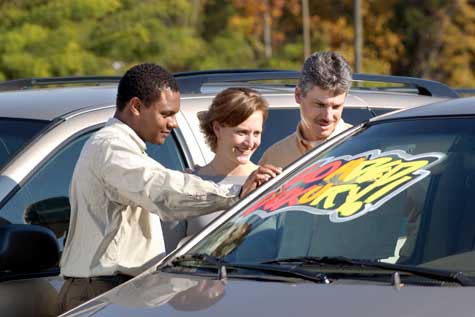 Marketing increases the brand footprint of a auto leasing business using a carefully crafted mix of techniques and tactics.
When It's Time to Rebrand
There are many reasons why it might be time to begin a rebranding initiative - but a lack of alternative tactics is not one of them. That's not how rebranding works. Instead, rebranding should be performed for the right reasons. In an auto leasing business, the time to rebrand is when your current brand is outdated or no longer in sync with the needs of the marketplace. All businesses change over time and rebranding can bring your business profile in line with your current core competencies. With the help of a professional marketing firm, you can give your brand a fresh face while maintaining brand distinctives and brand recognition.
Company Website
Technology is changing the way small businesses market their products and brands. The on-ramp for using technology to promote your auto leasing business is also the anchor point for your technological strategy: A company website. Although many businesses have a website, a poorly designed and unnavigable website is worse than having no web presence at all. Your site is a representation of your business; it needs to convey the same professional appearance and functionality as you expect from any other sales and marketing asset. Conversion paths are also important. With the proper design, your site can walk new visitors through a series of decisions that culminate with either an online sale, a phone order, a personal visit or a request for more information.
Email Campaigns
Today's consumers are extremely tech-savvy. They rely on social media and email to both receive and transmit brand messages. What does that mean for your company? It means the odds are in favor of email campaigns actually connecting with customers. In many auto leasing businesses, the real challenge is compiling a substantive quantity of qualified email addresses. Premium mailing list providers can mitigate the cost and hassle of in-house list generation. More importantly, providers typically give business owner an assurance that their lists are accurate and up-to-date.
More Articles on Marketing
Given your interest in marketing and in auto leasing businesses, you might find these additional resources to be of interest.
Selling an Auto Leasing Business


---
Conversation Board
Looking for more information about how to market a auto leasing business? If so, we want to hear from you. Send us your comments and questions, and we, along with other business owners who visit our site, will do our best to help you.
Considering Starting an Auto Leasing Business?
For those who want to open an auto leasing business, these resources provide helpful advice:
How to Start an Auto Leasing Business


Sell to Auto Leasing Businesses?
If you consider auto leasing businesses to be sales prospects, there's more useful information for you elsewhere on our site. Try these instead:
Selling to Auto Leasing Businesses
Mailing Lists for Auto Leasing Businesses


More Marketing Guides
If you are looking for marketing advice for a different kind of business, please browse our directory of marketing guides below.
Browse more marketing resource guides: