Marketing an Electronics Store
Small and medium size electronics stores can compete and even outperform larger competitors. All it takes is the right marketing plan.
For an electronics store, a great business model doesn't guarantee solid revenues.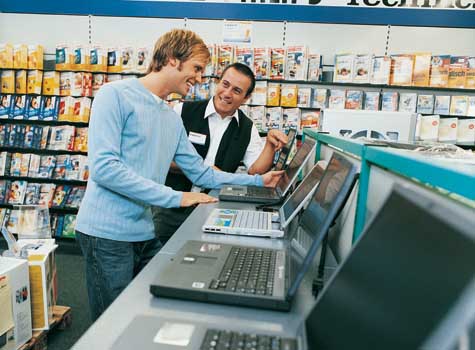 Strategic marketing tactics can help small electronics stores scale their visibility with consumers. What small companies lack in resources, they can make up for in marketing intelligence and expertise.
Leveraging Print Ads
Print advertising has been a marketing staple for electronics stores. Historically, Gutenberg's invention has been used for a broad range of commercial and promotional applications. Even though the Internet has challenged the position print ads once held in marketing circles, you can still realize substantial gains from marketing your electronics store through traditional print ad mediums. These days, the key to effective print advertising is to align the publication with your business goals and ROI requirements.
Marketing Ethics
Ethically challenged marketers are a dime a dozen in today's economy. Industry-leading electronics stores avoid marketing tactics that exploit their customers. When it comes to direct mail, it's important to know the source of your contacts. To maintain compliance with ethical standards, we recommend outsourcing list generation to reputable providers.
Product Knowledge
Product knowledge is a fundamental requirement for marketing an electronics store. Small product details translate into key value propositions which are critical for distinguishing a electronics store in the competitive arena. If you can't articulate your products' unique characteristics, your messaging - and revenue stream - will suffer.
More Articles on Marketing
Given your interest in marketing and in electronics stores, you might find these additional resources to be of interest.
---
Conversation Board
The art of marketing electronics stores is vast. Send us your tips, advice, comments and questions, and let's continue the conversation!
Ready to Start Your Own Electronics Store?
For tips on how to start an electronics store, here are some more appropriate better resources for you:
How to Start an Electronics Store


Sell to Electronics Stores?
If you consider electronics stores to be sales prospects, this isn't the ideal place for you on our site. These guides are more appropriate for you:
Mailing Lists for Electronics Stores


More Marketing Guides
If you are eager to get marketing tips for a different industry, please browse our directory of marketing guides below.
Browse more marketing resource guides: