Small Business Marketing
Marketing an Image
Written by Amy Bax for Gaebler Ventures
The image a company establishes is one of the first things a customer will use to create a first impression. Knowing how to create the right image will help a company in attracting the market they want.
The image of your business is one of the most important things you want to communicate to your audience.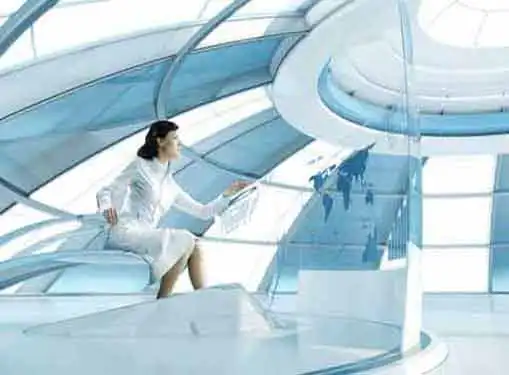 Through the combination of your sales and marketing efforts, your image is the impression a customer develops about you and what your business does. They will know what to expect from you not only from what you offer, but what service and environment they will experience.
The advantage of conveying a strong image is that it makes you easily recognizable and sets you apart from the competition when a customer has a specific need to be satisfied.
Here are a few things to remember when establishing your image and a couple of good ways to get your image across to the public.
Have One Message And Have Everything Revolve Around It
After deciding who your target market is, understand what appeals to them and find a way to convey your message in that manner.
For example, a financial firm may want to convey a professional and more conservative look to let people know they take their customers seriously and will treat their investments in the same manner.
A toy store targeting children, on the other hand, will want a more playful look with many colors and fun fonts to go along with the child-like atmosphere filled with toys and fun things to look at in the store.
The image you want to represent should not only be communicated in the physical set-up of the business, but also any logo that is created, brochure passed out, or advertising you do. Having too many different looks can confuse the customer because they will not have one strong image to remember you by.
Let Your Website Make a Positive First Impression
Today, most businesses find it beneficial to create an online presence as a way to reach customers and advertise what products/services are provided.
Many use the Internet before they go to the Yellow Pages or newspapers when searching for a solution to their problem, so your website will become their first encounter with your company.
Because of this, make sure it is an accurate representation. Colors and fonts you use in the store can also be used on your site. The environment of the store, whether it be professional or laid-back can be conveyed on the site through pictures and descriptions of what you do.
Involvement In Community Events Or Activities Can Strengthen Your Image
Events or activities that revolve around what your company does are an opportune way of promoting products and services along with establishing your image.
If you own a pet store, sponsor a stand at a dog show. Own a sports store? Sponsor a little league team or get involved in tournaments.
By doing so, you are surrounding yourself with people in your market who are clearly interested in what your business provides. It gives you a chance to network and create a connection with other businesses involved and potential customers.
Contact Local Media
When you become involved in the events or activities, or introduce new promotions and events on your own, contacting the local media or writing press releases are a good way to promote what your company is up to.
People will see or read about it, giving them an idea of what is important to your business and more about what you do.
Amy Bax is interested in providing innovative informational resources to entrepreneurs. She is currently an MBA student at the University of Missouri - Columbia.
Share this article
---
Additional Resources for Entrepreneurs