Marketing an Office Supplies Delivery Business
Marketing an office supplies delivery business can be a daunting task for new entrepreneurs. But with consumer demand on the rise, marketing skills are becoming increasingly important for office supplies delivery business owners and managers.
Marketing an office supplies delivery business has historically adapted to changes in consumer buying patterns and the market itself.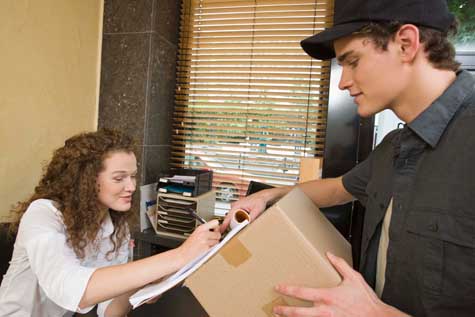 However, foundational marketing principles may not be enough to capture the attention of buyers in today's market. To capture audience attention, you'll need to stay current with the channels they use to receive information and product messages.
Technological Expertise
The PR and marketing community has embraced technology with open arms, transforming basic marketing concepts into sophisticated, tech-driven systems and solutions. One of the things that needs to be considered by office supplies delivery businesses is the use of technological solutions to connect with customers, boost visibility and exploit weaknesses in the marketplace. Despite the initial cost associated with many technological solutions, the long-term payoff for the right technologies almost always outweighs the upfront expense.
Price Matching
Don't underestimate the importance of competitive pricing in this industry. Even though you've worked hard to create a unique value proposition, cost concerns are serious issues for buyers. The principle is simple: Since pricing is a primary factor in product selection, your business agrees to match advertised competitor pricing. Without price matching, if they can locate lower pricing from a competing office supplies delivery business, customers will transfer loyalty to the competition - and take their friends with them. Today's consumers are educated and informed. They use social media and other tools to identify the best pricing, making it imperative for small business to consider the value of a well-publicized price matching strategy.
Promotional Calendars
Sloppy marketing programs have no place in growing office supplies delivery businesses. A strategy chocked full of time-sensitive ad placements and other tactics can devolve into a tangled mess of overlapping deliverables unless it is coordinated in a promotional calendar. Good calendars include not only tactical deadlines, but also schedules for the inputs (e.g. staff assets, vendors, etc.) that are required to execute strategic objectives. Many list vendors appreciate promotional calendars because they are useful for timing the delivery of the resources your business needs to meet strategic objectives.
More Marketing Tips and Related Articles
Ready to learn more? You may find these additional resources to be of interest.
Selling an Office Supplies Delivery Business


---
Conversation Board
Are there any marketing tips you would suggest to entrepreneurs in this business? If so, we'd love to hear from you!.
Ready to Start Your Own Office Supplies Delivery Business?
For those who want to open an office supplies delivery business, these resources provide helpful advice:
How to Start an Office Supplies Delivery Business


Do You Offer Products or Services to Office Supplies Delivery Businesses?
If you consider office supplies delivery businesses to be sales prospects, this isn't the ideal place for you on our site. Try these instead:
Selling to Office Supplies Delivery Businesses
Mailing Lists for Office Supplies Delivery Businesses


More Marketing Tips and Advice
If you are eager to get marketing tips for a different industry, please browse our directory of marketing guides below.
Browse more marketing resource guides: