Small Business Marketing
Marketing on a TIGHT Budget: How to Get New Clients with Little or NO Money
Written by Mac Cassity for Gaebler Ventures
Marketing can be expensive, but when times are tough, should you just stop doing it altogether? Of course not! The key is to try to get the highest possible return with the least possible expense. This article offers several extremely effective (and extremely inexpensive) ways to supercharge your marketing efforts, no matter WHAT your budget is.
When bad economies strike, one of the first things companies do is begin to limit their marketing budget.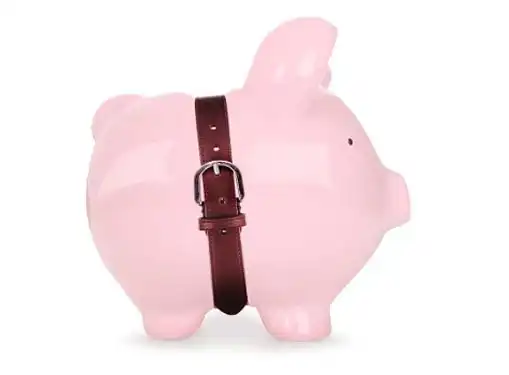 Because the return on marketing initiatives can be hard to calculate, many companies never really know just how effective their marketing dollars really are so they don't see the immediate importance of keeping their marketing going full throttle. The problem is, as their marketing efforts decrease, usually their new clients and overall bottom line decreases as well. This often continues into a downward spiral that can be difficult if not impossible to overcome. The trick is not in diminishing marketing efforts, but in making the efforts more effective.
Below are some time tested ways to get new clients on a tight budget, or even without a budget at all.
Fliers work, use them!
Using fliers to get the word out about your business can be a great way to put your company name in front of people quickly and inexpensively. All you need is a solid message, some paper, and a printer. Just put some time into crafting a message that will encourage folks to give you a call or visit your website and get the fliers out the door! Depending on what kind of business you have, there are many places you can post fliers. Local supermarket bulletin boards, on the windshields of cars, in paper boxes in neighborhoods (NOT in mailboxes, that is illegal) or on counters at various stores in your area. Many business owners will be happy to display your flier, especially if you promise to do the same for them in YOUR place of business.
Getting referrals from your existing customers is crucial
Your existing client base is one of the best ways to get new business. Simply start a referral program and let them know about it! If they like the service you provide, chances are they will tell their friends and family about you, especially if you offer specials like gifts cards or gift certificates. You can simply email all your clients with the details of your referral program and then follow up with them one by one. Once they begin sending in referrals, make sure to follow up quickly, set the appointment, and thank the person that referred them by giving the special reward you promised.
Attend networking events and go after new clients head on
Networking events can be a great way to develop prospects and referral sources. You don't want to appear needy, but instead, focus on the OTHER person's needs. The goal is to develop quality relationships and turn them into referral sources and clients over time. As your network increases, so will your opportunity for new business.
Submit articles and press releases to local publications
Many business owners don't feel their business is press release worthy, but they are often wrong. Local publications need content, so give it to them! Write a press release about a new product, a special offer, or something else that might be of interest to those in your local area. In addition, submitting articles that would be helpful to their readers and establish your credibility as an expert in your particular industry is a great way to build awareness about your business. With each published article, you get a byline with your name, business name, and website address. Free advertising anyone?
Join a few social networks and make online connections
The fact is, your prospects are online searching for whatever it is they need...are they finding you? Join some social networks that pertain to your industry and get active. This is a great FREE way to build your network and begin turning those relationships into clients of your business.
While the above only represent a few of the multitude of things you can do to market your business for free or inexpensively, all have been tested and proven to work time and again. Remember, when times are tough, don't STOP marketing, just be smarter about your approach and work to build prospects and clients utilizing effective, but inexpensive techniques.
Mac Cassity is an entrepreneur and business person. Mac began writing professionally when he was twelve years old for a comic book collecting publication. Today, he has experience in insurance agency management and runs his own freelance writing business, Mac the Knife Articles.
Share this article
---
Additional Resources for Entrepreneurs