CRM Software
Microsoft Dynamics CRM Review
New CRM system software sounds like a good idea for your business. But you're concerned that many of your workers lack the technical expertise to transition to a new solution. Now what? Microsoft Dynamics CRM software delivers a powerful CRM in a highly familiar package.
Your business' CRM solution is important, but a good solution isn't an automatic key to success.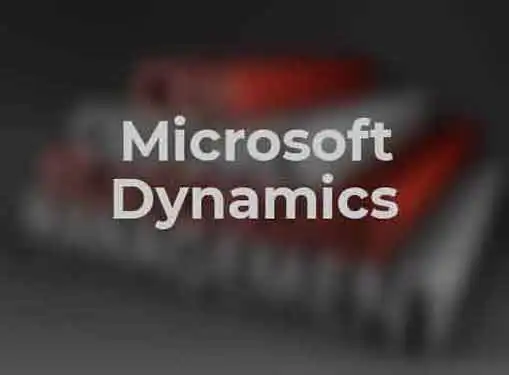 Even more important is the ability of your sales force and customer service personnel to use the solution as a tool to enhance your sales cycle and improve typical workflows.
Many CRM software solutions have the power to deliver the results you're looking for, but lack the usability and integration features that are essential in delivering the ROI you need. Microsoft Dynamics CRM software has both and is designed to meet the requirements of any business, regardless of size.
The Dynamics platform is built around Microsoft's highly familiar operating environment. You can rest easy if you're concerned that some of your employees won't thrive in a new CRM system because Dynamics is extremely accessible to anyone who possesses even a passing acquaintance with popular MS Office applications. Here are a few other reasons why Microsoft Dynamics CRM might be a perfect fit for your company's CRM needs:
Service options. MS Dynamics is available in either an on-premises or on-demand deployment format. There are benefits and drawbacks to each approach, but it's nice to know that you'll have access to the same features with either platform.
Modular applications. Like many CRM solutions, Microsoft Dynamics offers three different CRM modules for sales, service and marketing. Each module offers features tailored toward its primary function as well as seamless integration with other modules in the chain.
Process automation. Dynamics is very strong in the area of business process automation. For example, the sales module generates automatic lead assignments and the service model automatically scrubs duplicate accounts. Multiple automation opportunities exist across the application, making it a natural for companies that insist on latchkey CRM performance.
Tracking. The Dynamics platform's tracking capabilities are second to none. This CRM software solution tracks activities for leads as well as existing customers with automatic notifications for contract renewals and other critical events. You'll have the ability to quickly spot up-sell and cross-sell opportunities, and discern parent-child relationships that are often elusive in complicated organizations.
Integration. MS Dynamic's most widely touted feature is its effortless integration with Microsoft solutions and other common business applications, making it easy to transfer data in and out of the system without incurring additional time or hassle.
Share this article
---
Additional Resources for Entrepreneurs