Lobbying Advice for Business Owners
Mistakes to Avoid When Lobbying a Government Agency
Some business organizations hire paid lobbyists while others conduct their own lobbying efforts. Either way, there are some mistakes you need to avoid when lobbying a government agency.
Government officials recognize the importance of lobbying in American politics.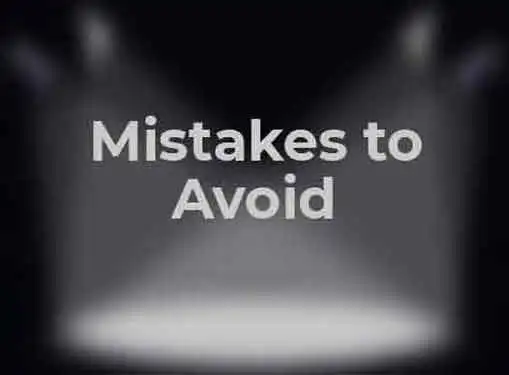 Elected officials and agency decision makers expect to be lobbied, harassed, and influenced about everything from legislative positions to contract awards. Whether government agencies like it or not, they realize that organizations that engage in lobbying are more likely to gain their attention than those who don't.
But have you ever considered what separates effective lobbyists from ineffective ones? It often boils down to how the lobbyist conducts himself in the lobbying process. The trick is to get lawmakers' attention in a way that recognizes the value of their time and maximizes the impact of your communication.
The best lobbyists are seasoned veterans who have learned their lessons through years of successful and unsuccessful interactions with government officials. Here are some of the mistakes they've learned to avoid when lobbying government agencies.
Wrong targets. Many lobbying efforts start out on the wrong foot because they target the wrong people. It is absolutely critical to identify the appropriate lawmakers or government officials before you start reaching out to decision makers. In a worse case scenario, the identification of the wrong target could backfire, leaving you in a worse position than when you started.
No relationship building. The right time to network with lawmakers is before you need a favor. If your first contact with a government official is to make a special request, the odds are stacked against you. Attend legislative meet and greets or other events to establish a foundation for later lobbying efforts.
Shallow research. Lawmakers aren't impressed with research that has been compiled exclusively from Wikipedia. They are much more interested in hearing from lobbyists who have thoroughly researched the topic and gained an in-depth understanding of the issues.
Fuzzy messaging. Don't presume you'll have the opportunity to discuss your issues with lawmakers overly a leisurely round of golf. You probably won't. Government officials have extremely tight schedules – you'll have more success with "elevator pitch" messaging that is supported by facts and personal examples.
Going solo. Novice lobbyists approach every effort as a solo quest to influence the political process. But seasoned lobbyists are coalition builders who actively forge alliance with other lobbyists and lawmakers to accomplish shared objectives.
Share this article
---
Additional Resources for Entrepreneurs