Software as a Service
Moving From the Desktop to SaaS
You've bought in to the concept of Software as a Service (SaaS) and now it's time to make the move. Don't overcomplicate the transition! Here are a few things to consider when choosing and implement SaaS solutions for your business.
More and more small businesses are turning to the SaaS (Software as a Service) concept for their companies' software needs.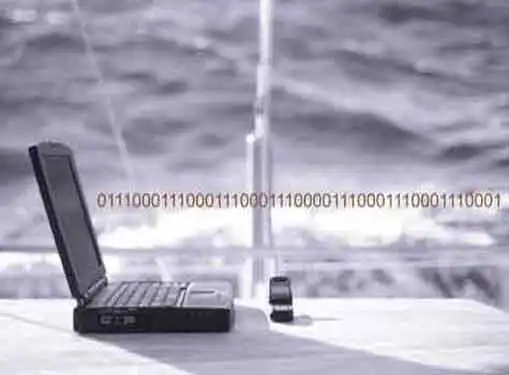 The move to SaaS makes sense because in a lot of ways, it's a custom-made solution for small businesses. Instead of purchasing expensive software that is installed on their server or desktops, small companies pay a monthly fee for hosted software that is maintained by the provider.
But while a lower upfront investment and minimal in-house maintenance requirements are helpful, small businesses are often intimidated by the idea of transitioning from a desktop to an SaaS environment. Service interruptions, lost data and training concerns plague small business owners and can inhibit them from making a move - even when they know SaaS will ultimately save their company time and money.
Moving from the desktop to SaaS doesn't have to be a painful experience. Sure, it requires planning and preparation. But with a little bit of initiative, you can select the right SaaS application and create a seamless transition process. Here's how . . .
Shop the marketplace. The transition process actually begins by shopping the marketplace and evaluating potential SaaS applications. Although you'll probably find that a small handful of SaaS providers dominate the market, expand your search to include lesser known applications as well.
Take advantage of free trials. After you've narrowed your search down to a few contenders, take advantage of the free trials that are common to most SaaS solutions. Free trials let you put the software through its paces and can highlight any trouble spots that could arise when you ultimately transition to the new application.
Settle on a provider. At some point, you'll need to settle on a provider and sign a service agreement. Service agreements shouldn't be taken lightly. They describe your commitment to the SaaS provider and the services you will receive. It's not unusual for SaaS providers to offer services that facilitate the transition process. But if the service agreement doesn't describe any transition services, you'll need to iron out an arrangement with the provider before you sign on the dotted line.
Work with the provider to migrate data. One of the transition services providers frequently offer is data migration. If you are transitioning from a desktop version to an SaaS version of the same solution, migration should be a no-brainer. If it's a different solution, data migration is still possible - it might just be a little trickier.
Implement & train. Last (but definitely not least), you will need to implement your SaaS solution and train your staff on its use. Again, providers often facilitate training, but only to the degree that it is described in the service agreement.
Share this article
---
Additional Resources for Entrepreneurs